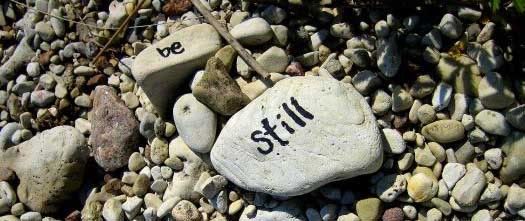 It seems most of my recent journal entries end with, "I am waiting, Lord. I am waiting," or something similar. I have been in a long, hard season where I feel as though I am being called to wait. Because of this, a recent reading from Spurgeon resonnated deeply with my heart; I felt inclined to share it here:
"Wait on the Lord."—Psalm 27:14
Waiting may seem like an easy thing, but it's a posture of heart most people cannot learn without years of refining.
Being in motion is much easier for God's people than being still.
Even the most willing spirit, anxiously desiring to serve the Lord, may not know the direction of his leading, which can be so perplexing. What are the faithful to do? Shall we rush forward in presumption? Do we lose heart or cower in fear? No, we must simply wait!
However, we must wait in prayer. Call upon God. Express your innermost thoughts to him; tell him your difficulties while calling upon his promises. When faced with a dilemma, humble yourself, with a surrendered heart, and wait upon the Lord.
Furthermore, it is important to know our limitations while boldly seeking guidance for God's will. We must wait in faith with an unstaggering confidence in the Lord; for unfaithful, untrusting waiting is an insult to God. Be certain that if he keeps you waiting even until the last minute, that he will come, and it will be at the right time.
Wait with stillness and patience, not dissenting because of your affliction, but blessing and praising God in it. Never gripe about his plan, as the children of Israel did; do not wish for the past, but accept your life as it stands. Embrace your circumstances, without stubbornness, committing your situation into the hands of your covenant God.
Cry out to him saying, "Lord, not my will, but yours be done. I don't know what to do; I am experiencing the limits of myself, but I will wait until you calm the floodwaters, and drive back our enemies, inviting me to proceed. I will wait, even if you delay for a long while. My heart is fixed upon you alone, O God. My spirit waits for you with full conviction that you will ever be my joy and my salvation, my refuge and my strong tower. Amen."
Adapted by Christina from C. H. Spurgeon, Morning by Morning, August 30, 2010
I am waiting, Lord. I am waiting.