EYES THAT SEE: Judson's Story of Hope in Suffering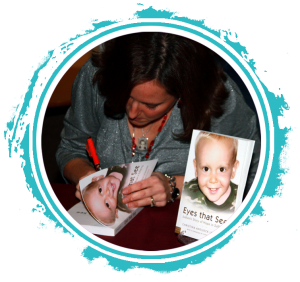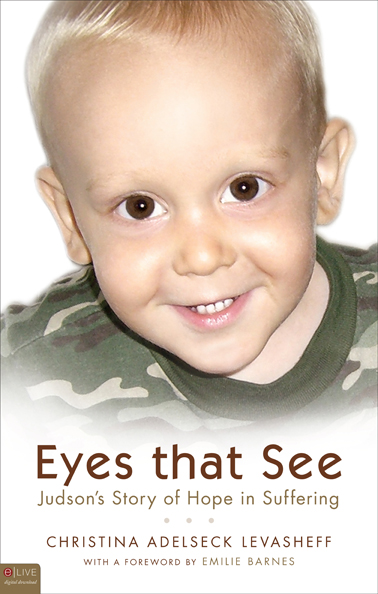 By Christina Adelseck Levasheff
Foreword by Emilie Barnes
List Price: $16.99
Our Price: $11.95 *
Look Inside
* The book is currently OUT OF PRINT. Last copies still available on this site.*
---
Book Description
How do you trust God when your world is unraveling? How do you deal with unanswered prayer that leaves you brokenhearted?
Eyes that See: Judson's Story of Hope in Suffering follows two-year-old Judson Levasheff — a bright, articulate, and healthy young boy whose body unexpectedly began to rapidly deteriorate in the spring of 2007. Enter the story as it actually unfolded — through a collection of journal entries and letters to family and friends — as Christina Levasheff takes you on a heart-wrenching yet inspiring account of her family's journey of faith as her first-born son, Judson, is afflicted with a heinous disease. Her honesty as she cries out to God, surrendering in heartache and trusting in brokenness, is powerful and compelling. This gripping book, filled with laughter, tears, and hope, will challenge all readers to view their own life from a new perspective.
The story of this blind and suffering little boy will deeply impact how you view the presence of God in the midst of intense pain. May we all develop Eyes that See.
---
Amazon Reviews
I have never read anything about faith & healing that went so much to the core of the problem of unanswered prayer as this book.
~ Weißwurstschlumpf
I found myself totally pulled into this story within the first few chapters. The writing is honest and vulnerable, and I felt like I was sitting and talking with the author herself instead of reading her story. Anyone who struggles with why God allows certain things to happen would be challenged by this story.
~ Hallie Godshall, CA
This has to be the most inspiring book I have ever read. To watch this family walk down such a tragic road and to come out the other side with a marriage still intact and more importantly with their faith in God still intact is truly uplifting.
~ Carrie Heidrich, ND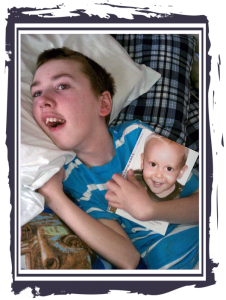 While this book is bound by Christian teachings and beliefs, as an atheist I still found the author's journey amazing, challenging and inspiring. Ms. Levasheff opens her heart and her very soul in this book; she shares every thought and question without censorship. Her grief is laid bare upon the page for anyone to read. Bring Christina and Judson into your life. Whether atheist or Christian — you will be moved.
~ J. Kochanski
This is a story of immeasurable pain, suffering and heartache. But more importantly it is a story of immeasurable hope, faith, love, grace and healing…it has changed my life forever.
~ Katherine A. Curci
Eyes that See is one of the best nonfiction books I've read in a long time…Judson's story will inspire and encourage readers from all walks of life…it displays true faith and hope that will stay in your mind long after the final page has been closed. This was truly inspiring! A story not to be missed!
~ Jo March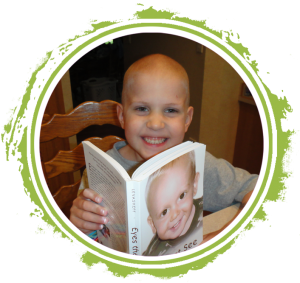 Wow! I cried plenty but there is hope on every page. The author is completely transparent with her feelings and difficulties but she ultimately trusts in the God of all comfort.
~ ChristyH, IL
This is a sad story but it is inspiring…It is an amazing testimony of faith.
~ P. Travis
To immerse yourself in this book is to see hope and life and gratitude and trust in the midst of heartbreak. Judson's smile and sweet spirit and most of all, his ability to see God in the darkest situation, will leave a lasting impact on your heart.
~ R. Davenport, AZ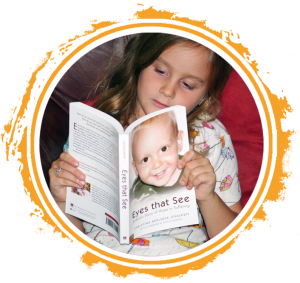 I read this book in a day, which never happens. It was so moving because it was written from the soul–words expressing what the heart was feeling on a daily basis, going through the worst of times. It is a powerful example of what it means to know God and to rely on Him even when He chooses not to give you what you wish for. It is faith with legs — a powerful read.
~ K. Wheeler
Don't let the fact that this story is heart-wrenching stop you from buying it and reading it. Judson's story is about the faith and love…You'll be inspired by how a woman who has lost one of the most precious gifts she has been given, lets you into her life, heart and soul.
~ Sandra Mitchell, IL
The author is real and honest, like few, and presents us with a wonderful lesson on faith above all. You will cry and you will laugh.
~ Carioca
---
Product Details
Categories: Biography & Autobiography, Personal Memoirs, Religion, Christian Life, Inspirational
Softcover: 280 pages
E Live: Audio Book Download Included
Publisher: Tate Publishing & Enterprises
ISBN: 978-1-60799-993-5
Dimensions: 8.25 x 5.25