CHRISTINA LEVASHEFF
M.A., Educational Leadership, Biola University
B.A., Communications, Biola University
Author: Eyes that See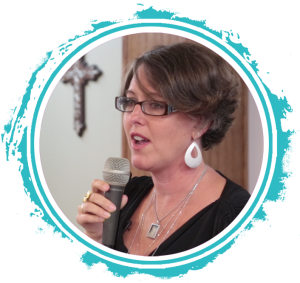 Drawing from her journey with Judson, Christina is known for her vulnerable and candid messages that grapple with the challenges of faith and life in a broken, painful world.  She lays her heart bare for others to journey with her through the heartache, questions, realizations, and hope or her life experience while sharing the truth of the Gospel.
Christina serves as the Women's Pastor at Grace Fellowship Church of Costa Mesa. She was formerly a college administrator and instructor and has over twenty years of experience speaking in churches, chapels, seminars, conferences and more.  She resides in Orange County, CA.
---
Examples of Speaking Topics
Parenting Perspectives from a Grieving Mom
Honesty with God: Can I really tell him what I think?
Trusting God When it Hurts
Assaulting the Enemy of Entitlement: Growing in Gratitude
Joy Comes in the Morning?
When God Feels Absent
Heaven Isn't Halos & Harps
Identity: A Sojourner in a Foreign Land
Cancerous Comparison: Delighting in Our Differences
Arranging Our Attitude, Not Our Furniture!
---
Examples of Expository Teaching
Genesis 22: Where Is The Ram?
Job (esp 2:10): He Gives and Takes Away
Psalm 13: Freedom to Lament
Psalm 23: The 7 R's of Hope
John 16:16-33:  Take Heart!
John 11:1-43: Solidarity In Our Suffering
Romans 5:1-5:  Glory In Our Sufferings?
Romans 8: 18-28: Must It Be A Painful Plan?
James 1:2-4: A Journey toward Wholeness
James 5:7-11: Patient Endurance
---
Q&A
Christina is committed to speaking with "no artificial colors or flavors" and welcomes a time for Q & A when she speaks.  She is willing to be as open as her audience asks her to be.  No subject is off limits.
---
Testimonials
Christina was our top-rated MOPS speaker for the year!
~Voyagers Bible Church, CA
The ladies in our church were, quite frankly, blown away by Christina's faith as she spoke at our women's breakfast about trusting God in unbelievable pain. Her love for the Lord, courage, and vulnerability are an incredible encouragement, yet what is most impressive about Christina is her transparency as she speaks God's truth into our lives. Anyone who hears her will be blessed!
~ Rebecca Morris, Women's Ministries
Christina is a remarkable speaker who engages her listeners by inviting them into her experience and making them partners with her in the revelation of God's truth.  She is uniquely gifted to present her thoughts with clarity and purpose. The enthusiasm with which she shares her love for God is infectious.
 ~ Arlene Garrett, Bible Study Leader