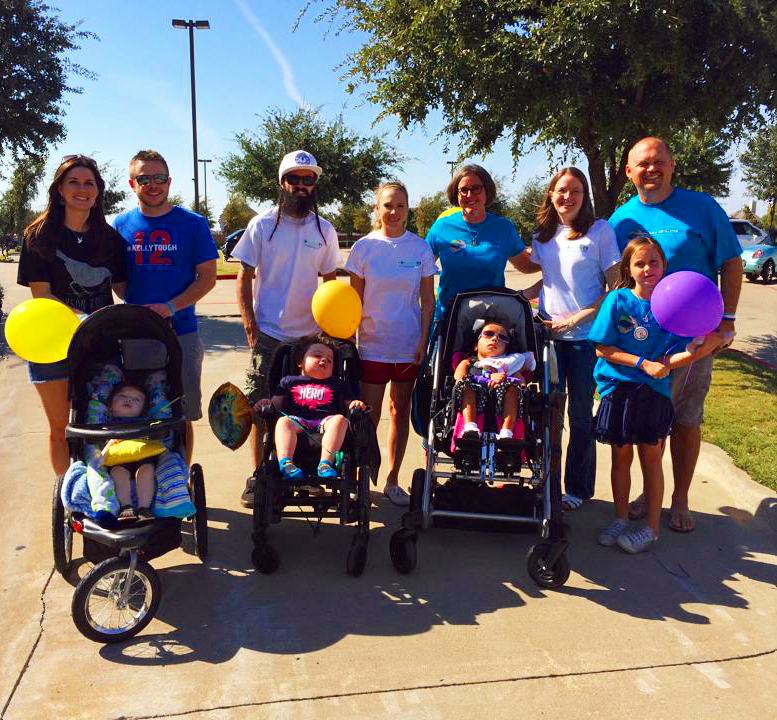 The Levasheff family had the privilege of visiting three leukodstryophy families in Texas this last weekend: the Brooks, Chappells, and Wallaces. Each of these families are incredibly inspiring and have important stories that need to be told. So we are grateful that two Texas-based media groups, Ethos Media and Baesel Media Group, offered their services pro bono so that we were able to record the stories and hearts of these families, especially related to faith and hope in suffering. We look forward to sharing them with the Judson's Legacy community in the future.
Beth Brooks decided, as a single mother, to adopt a special needs child from Ethopia. When Beth adopted Eden, it was understood that Eden's delays were due to malnutrition. However, it was a short time later that Eden actually began to lose more abilities even though she was receiving all the sustenance she needed. Soon thereafter Eden was diagnosed with MLD, a terminal leukodstrophy.
Beth is an incredibly inspiring woman and mother who teaches us all about love, sacrifice, commitment, and hope. Judson's Legacy loves Beth and Eden Brooks!
Scotty and Lauren were young adults when they had Lucas and it was in infancy that Lucas was diagnosed with Krabbe Disease. But Scotty and Lauren have beautifully risen to the challenge of loving and caring for their terminally ill son and have found faith and hope in the midst of their struggles. We all have so much Love for Lucas!
Mike and Jenna Wallace were only married a short time when they were blessed with their beloved son Jackson. Life was all they hoped it to be until Jackson was diagnosed with Krabbe Disease at just six months old. Although their lives have required a yielding to all they imagined, Mike and Jenna unabashedly talk about the way God has been making Himself known to them throughout this journey and the hope they carry through Jesus that is far greater than any suffering they may endure.
Jackson is the epitome of preciousness and his life is touching so many, including all of us at Judson's Legacy. You can learn more about Jackson at The Jackson Project.
We are grateful to those who support Judson's Legacy, enabling us to take trips to come alongside other leukodystrophy families and help share their stories!