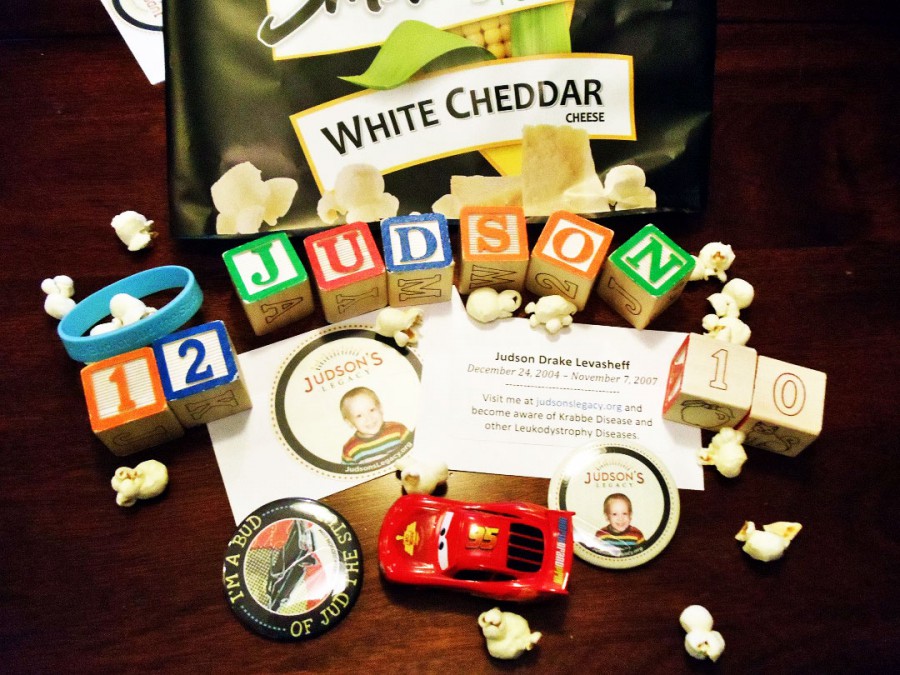 On Christmas day we received a photo and a message from a woman in Indianapolis, Indiana who unbeknownst to us had received a balloon in her backyard with information about Judson and Judson's Legacy. She then proceeded to visit our website and wrote, "Whoever did this made my day. I feel really lucky to have received this balloon and to learn about Judson."
A few days later, we were blown away to discover that a family of Jud's Buds in Indiana (whom we have never met) had carved out time on Christmas Eve to express their love and commitment to Judson and celebrate his 10th birthday by each releasing 10 balloons (a total of 40) with information about Jud and his legacy.  John, April, Tristian and Jaxon Spanogle shared their creative family project with us, touching us deeply with their support and kindness. We then got to share with them how their efforts had already reached at least one person in Indianapolis and likely more.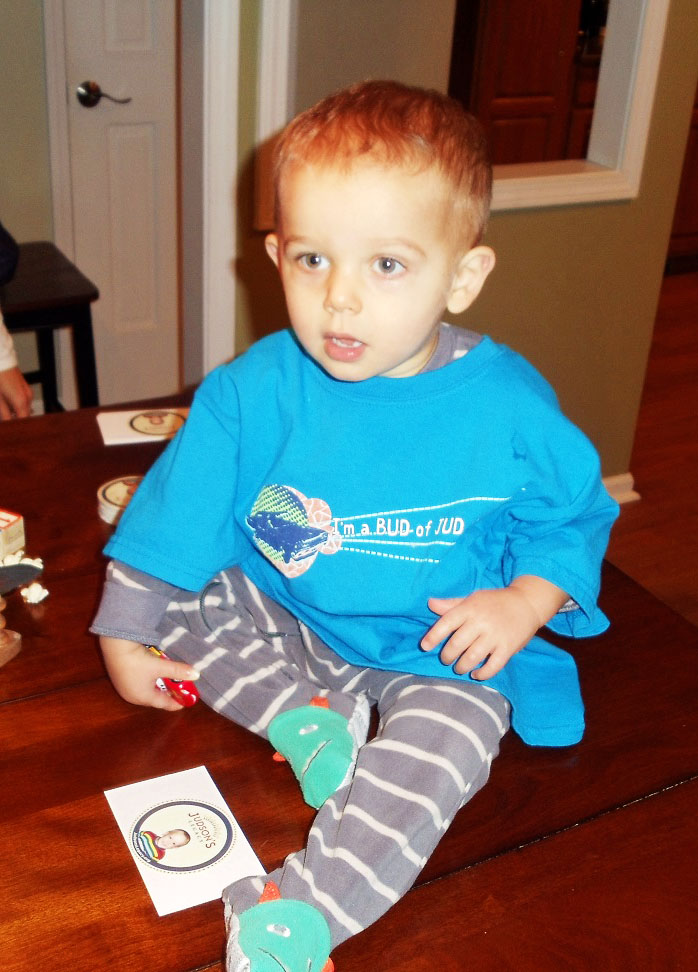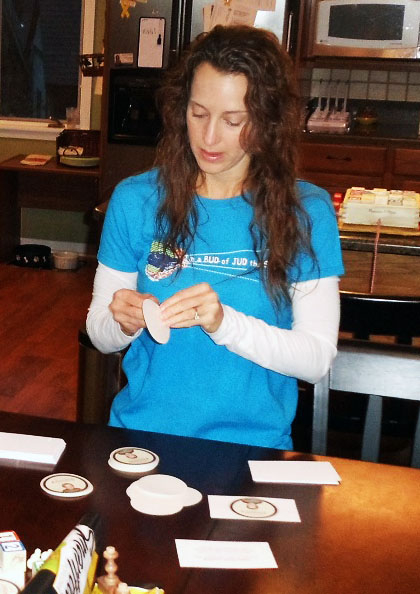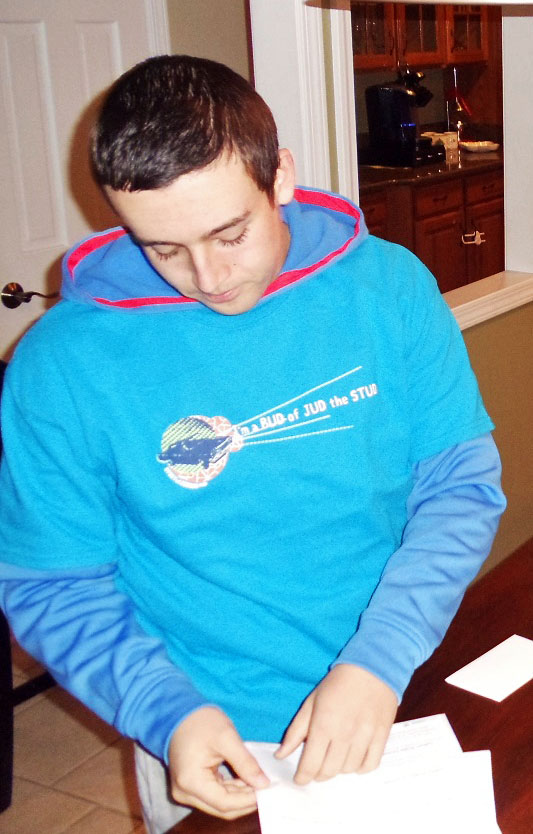 It is one thing for our organization and the people who have been personally affected by Krabbe leukodystrophy to passionately take up the cause, but it is especially moving to see such creative, compassionate, and powerful expressions of support and solidarity emerge in the hearts of people who take up the cause on their own accord.
We want to express a special thanks to the Spanogle family; we are pretty certain this is the best and most creative birthday gift Judson has received since he passed away!!
Enjoy this video put together by the family: