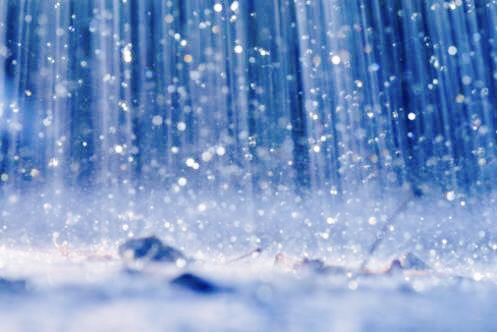 My dear little man (who wouldn't be so little anymore)…
Tomorrow is your birthday.
…And it's raining heavily outside. I can't remember it ever raining here on your birthday, at least not since you entered this world. For the most part, we've had beautiful days with clear blue skies each Christmas Eve. We've been warmed by the sun as we've celebrated your birth, lingering near the site set aside specifically for remembering you.
But while the sun has shone brightly on your birthday, it's rained in my heart ever since you left this world. And as I sit here now, listening to the rhythmic pitter-patter, it feels fitting, as if all the tears I hold in my heart are pouring out. The sky is weeping with me.
Most of the time I weep alone now. When I feel the depths of your absence, I'm by myself in the car, on a solitary walk, bathing, or laying in bed alone. It feels safest to grieve alone.
But I feel God weeping with me. Still.
He sees me. He sees my heartache. He knows. He understands. He cares. He doesn't expect me to feel anything other than the real, vulnerable emotions that accompany my love for you, a love that supersedes time and space. My hurt makes sense to him. He is with me. He is truly with me, not only in presence but as a partner in my sorrow.
I knew you so well at age two, Juddy, but I have no idea what you'd be like at age twelve. How can that be?! I'm your mama! I should know my boy! I want to know my boy…
I've been hurting a lot over the redundancy of your birthdays. This is the tenth one without you. Other than potential rain tomorrow, it looks the same. There are moments I don't want to do this anymore. It exhausts me. I'm tired of celebrating without you. However, most moments I can't imagine anything else. It feels right. It's what Christmas Eve has become…celebrating the boy you were, wondering about the boy you'd be, and longing for the boy you are.
Oh how I long for the boy you are…when I will fully know you and all the mysteries surrounding your life and death will be no more. And I long for my Savior who will fully unveil His glory, shedding light in all the dark, obscure places that brings this weeping.
But for now I weep. Still. And tonight the earth weeps with me.
I love you so much, my Jud Bud.
With all my heart,
Mommy