Sarah, Jessie, and I wanted to experience the "happiest place on earth" at Christmastime, so last week, we visited Disneyland. It was my first time since Judson's "Make-A-Wish" vacation.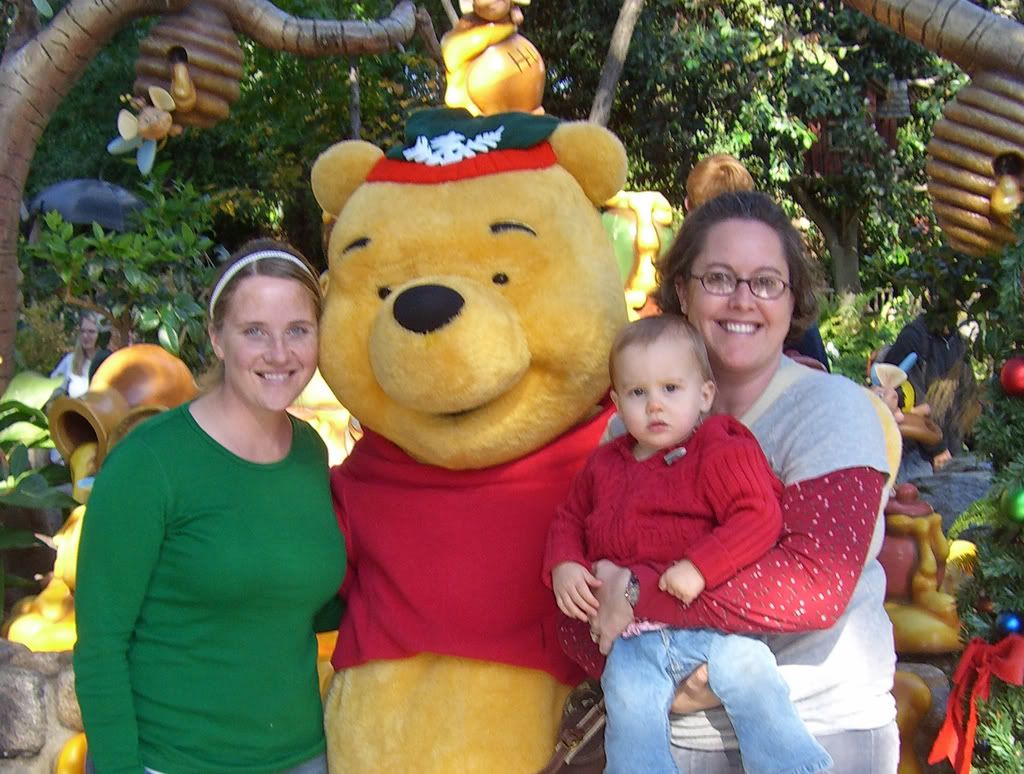 As we went from attraction to attraction, I grieved inwardly; I remembered the challenges Jud had when we visited and I also imagined the joy he might have had prior to his blindness from Krabbe. I pictured his possible smile as we rode the boat through Storybook Land, and considered the things he might have enthusiastically pointed out to me. I wondered whether he would have been scared when the Pooh Bear ride took us into Pooh's dream world on a hive of honey. I thought about how enthralled he would have been with the live "reindeer" at the petting zoo.
Sadness began to fill my heart as I considered how Jud was never able to fully experience the wonder, amazement, and "magic "of Disneyland. However, it then dawned on me that Judson is walking "streets of gold" and soaking in the glory of his Savior. Disneyland cannot be compared to Judson's reality.
Though it is inevitable that I will continue to long for Jud to be back in my arms and experiencing the joys of this world, I bet that my sweet man would probably chuckle and reply, "Oh mom, I am in heaven—-the greatest joys on earth would hold nothing for me now. I am in the place for which you should be longing."
I want to view this world in light of eternity.