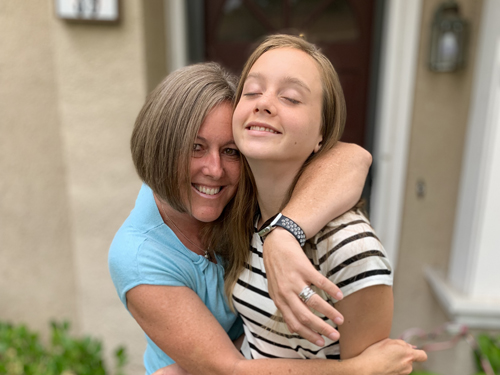 Judson would be starting high school this week.
"Would be" has become the consummate phrase encapsulating all the missed milestones with my boy. Sometimes those milestones settle in my soul without too much emotion. Other times the would be's hit like a ton of bricks.
Today was the bricks.
As Jessie became a teenager this week and started 8th grade, I've been acutely aware of how quickly the moments that turn into days have become years. Relishing the milestones in my Jessie-Girl's life—feeling all the joy of watching her grow, change, struggle, and become—always highlights the significance of the missed milestones with my Jud Bud.
Starting High School. A missed milestone.
I know a lot of kids starting high school this year, including the boy who lives next door. I watch. I note. I observe from afar. And I wonder.
Actually, that's what I've been doing for almost 12 years. Wondering. …Watching. Noting. Observing. ..following the lives of the kids who would be the same age as my boy. And wondering.
I wonder what he'd look like. I wonder what he'd care about. I wonder what his gifts would be. I wonder where his interests would lie.  I wonder who his friends would be. I wonder what would make him laugh…and cry. I wonder. And I wonder. And I wonder about the would be's.
Wondering is a strange thing after the loss of a child; it is birthed out of a real, tangible, and beautifully significant life, and yet it leaves you in an imaginary world of hypotheticals—a world of would be's. It's painful.
On this side of heaven, missed milestones are weighty. There is still so much to grieve. But I can't simply keep my eyes on this side of heaven. Because on the other side of heaven it's promised that the would be's are insignificant in light of God's eternal glory.