Yesterday was our small, private tree and bench dedication at Wilson Park in honor of Jud.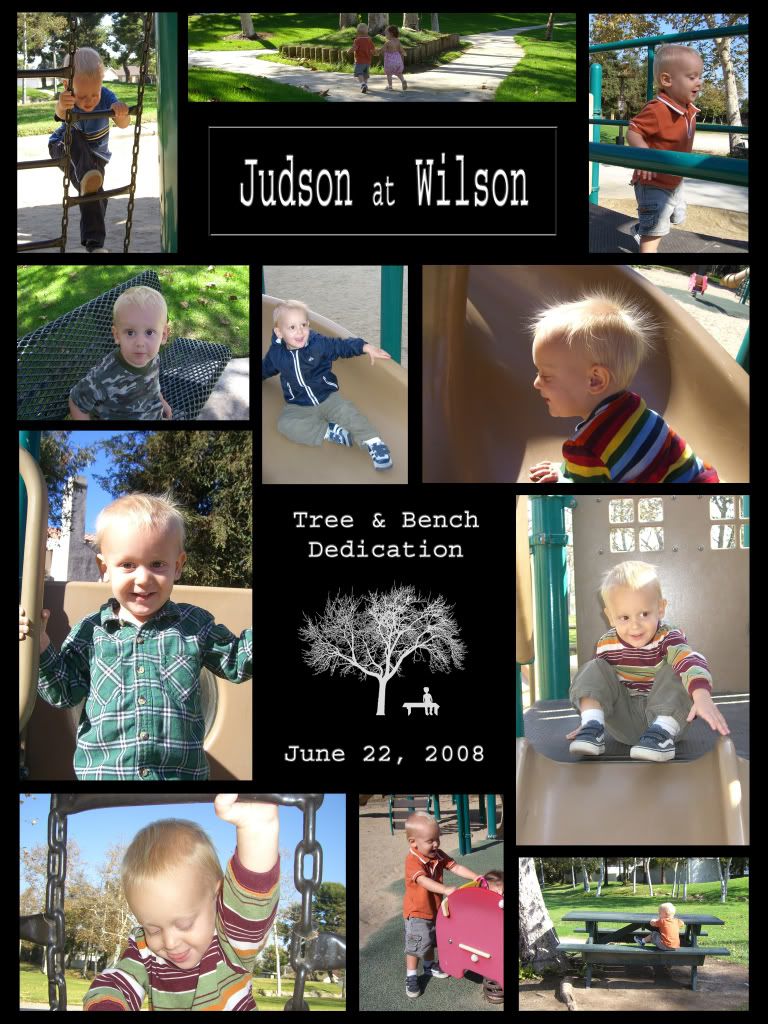 We moved into our home, that sits on the park, at the end of May 2006 and it became our backyard. Our lives included daily jaunts to the playground and surrounding areas, with sometimes multiple visits in a day. And in the evenings, just before bedtime, when Drake would ask Jud what he was thankful for, Judson's response almost always included "our park."
Judson loved Wilson Park. In fact, in his short life, I believe it was his favorite place on earth (though the strawberry farm ranked up there too).
Some of my favorite memories of Judson at the park included having him say "wheeeee" when I would push him on the swing, hunting for roly-polys, pointing out all the helicopters, airplanes, and buses that would pass by, and the way he would stop dead in his tracks to watch and study other kids as they played. Furthermore, right before the onset of Krabbe, Judson had begun climbing the spiral ladder that lead to the largest slide at the park and I remember the smile that would beam across his face each time he reached the top, showing great pride in his accomplishment.
One specific memory came when we were playing at the "store window" in the sand and he was "selling" me various food items like waffles, bananas, pancakes, yogurt, etc. He then indicated that I should buy his cereal. When I asked him what was in it, he responded, "Brewer's yeast, kelp, flax seed oil, and wheat germ,"-all the additives that I would put in his cereal each morning. I couldn't slip anything by him!!!
Judson's affliction with Krabbe began at the end of May 2007…giving him almost exactly one year of joy at the park.
I grieve deeply that Jud and Jessie never had the opportunity to play together at the park, that Jud never got to ride scooters with his buddy Evan, that he never was big enough to use the "big boy" swing, and that he never had the chance to play soccer at the park with his cousins.
But, I am so grateful to have the tree and bench to honor his memory.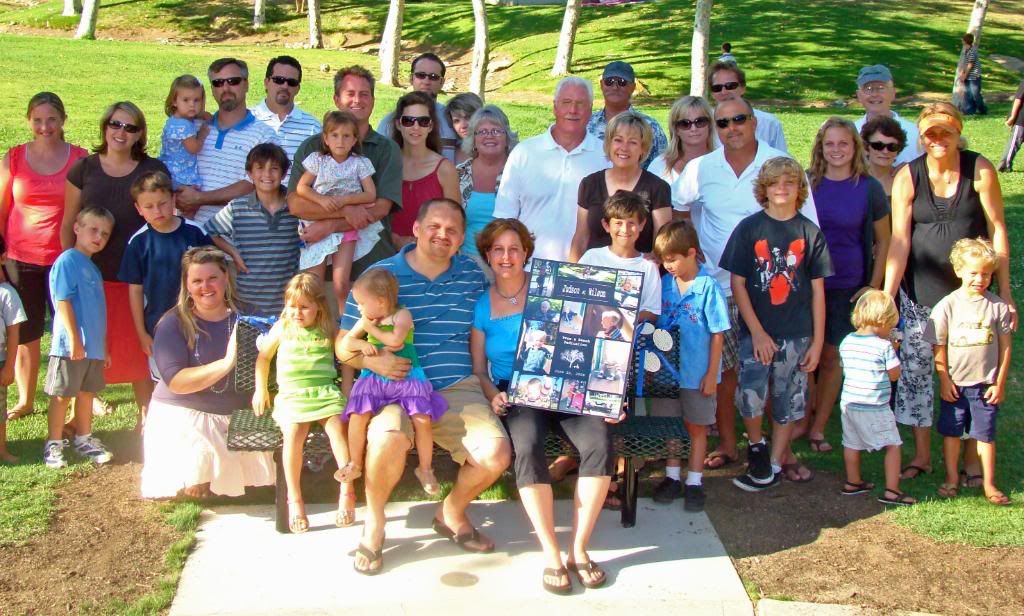 We were so thankful to be surrounded by the family and friends who have journeyed very closely with us this last year.