My parents have a huge jacuzzi tub, so last night Jessie Girl had her first major bubble bath. She wore an ear-to-ear grin as she covered herself in white fluffy fizz. Because Jess was having such a great time, she hesitated getting out of the bath…her prune-like fingers indicative of a long time spent bouncing and burrowing in bubbles.
I'm not even sure getting clean was an important part of this bath, but her joy sure brought me joy!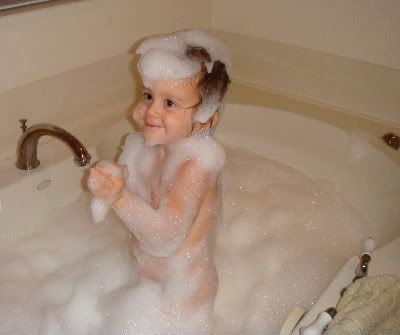 Have you ever seen a bubble rhino before??!!?

As usual she had fun getting cozy after her bath.
We like to call it "cozi-fying"!