I've heard people describe how days like these can be a blur with an existential feeling of hovering above the experience rather than being central to it—I certainly encountered this at our son's memorial service; much of the day felt illusory and impossible to fathom, as if reality had been suspended. But there is something etched in my memory, even seven years later. I remember the faces. I remember who was present. I can recall the tears, the hugs, the gentle touches, the sensitive smiles…the love. I may not remember the words people spoke to me, but I remember who was there to speak them.
I lucidly recall who forfeited their usual Monday to enter the devastation of death with our family and to honor our son that hallowed day in November. For many it wasn't convenient, it wasn't easy, they had to cancel plans, they had to make arrangements, they had to travel distances. But they did. And I remember…because it meant everything to me.
Last month Drake and I attended two separate memorial services for little girls who lost their lives to Krabbe Disease. We hopped on a flight to Kentucky to honor Anna and then two weeks later found ourselves on another plane to Montreal, Quebec to honor Lauren. We wanted to be there—because we remember—we remember the value of presence in that moment.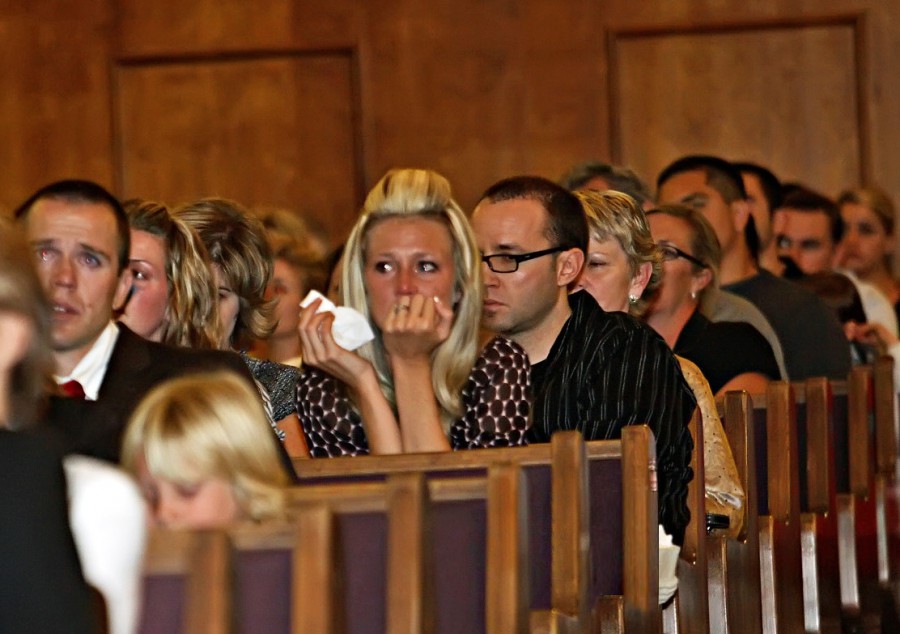 Of course memorial services draw Drake and I back into our own experience of loss and kick up excruciating memories, and they are by nature emotionally taxing, but that wasn't the essence of our experience on these trips; they were, in fact, incredibly life-giving. I found myself in awe of the privilege to be present with these families during their darkest hours.  I found myself feeling honored to be invited into their grief and pain. I found my heart and soul being transformed by the opportunity to enter their world. This was real life when so much of the day-to-day can lack substance and depth. It was a gift to be present.
Our dear friends from Texas were visiting this weekend; these are friends who had hopped on a plane to be present with us when Jud died. They asked about the memorial trips we took last month. As I was sharing with them about the profound sense of honor and privilege we experienced by being invited into the lives of these families gripped by the loss of their child, our friend interrupted me with tears in her eyes and a weightiness to her words, "Christina…that is exactly how we felt. We were so blessed to be invited into your pain and be present with you at that time."
I choked back tears. "Thank you," I cried, "Thank you for being there."
And therein lies this beautiful paradox; when we make the sacrificial choices to engage the mess, to respond to the call, to enter the dark places of someone else's world, we find unimaginable blessings that can only arise from being present. We discover the grace and beauty found in the the most painful, raw corners of life.
So when you show up to the hospital, or the memorial service, or enter into the center of someone's pain, your presence will be remembered, and quite possibly you might be surprised by the life-giving gifts that can only come from being present.