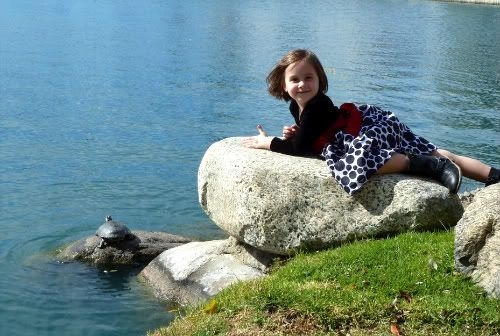 Dear friends and family…
We are moving!
The process of getting to this point has been grueling since we first learned of the foreclosure but we are grateful to have found a new home in a wonderful area, just around the corner from a fabulous elementary school for Jessie.
We are transitioning from Costa Mesa to the Woodbridge community in Irvine, which is an almost idyllic setting for raising our little girl. Our home sits on a tranquil walking path that is less than 500 feet from a beautiful lake that offers boating, fishing, and a swimming lagoon. It is truly amazing, and every time we visit, Jessie exclaims, "This is so pleasant! I am going to love living here!" These are sweet words that have brought important perspective with some of the challenges we have faced in the transition. As we pack up our things, we are admittedly feeling the pinch of downsizing our living space for the sake of upgrading to this community, but we look forward to this new chapter with sweet anticipation.
However, though we are hopeful for what is to come, we are also intensely feeling the ache of leaving this home. I have said to Drake several times that I wish we could have both. I wish we could move to the new home but still be able to come back and visit our current home at any time to engage all the memories associated herein. When I think of actually closing the door on this home for the last time, my chest swells with pain as if my heart cannot contain the thought.
But alas, we are moving. And we are moving this Saturday. We covet your prayers as we make this very significant transition in our lives.
Thank you for your love and care,
Christina (on behalf of Drake too)
P.S. If you would like our new address, please send me a private email and I will be sure to get it to you.