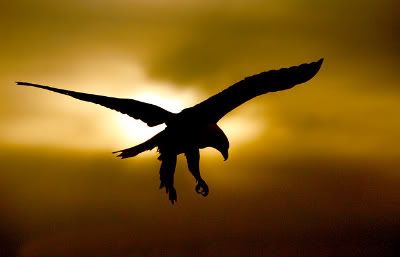 My mind is etched with the memory of when I first heard the song "Everlasting God". I was seated on the floor of our living room near the entertainment center, eyes closed, surrounded by family and friends who had come to our home to worship and pray, specifically for Judson's healing from Krabbe disease. Our friend Mark was leading worship and had passed around handouts with the lyrics to the various songs he planned to sing, most of which were already familiar to me. But when he began belting out "Strength will rise as we wait upon the Lord, wait upon the Lord, we will wait upon the Lord," and other people joined in, I paused. First, I paused because the song was unfamiliar, then I was struck by the beauty of the music, but what captured me most were the words that seemed to be speaking directly to my soul.
Strength will rise as we wait upon the Lord,
Wait upon the Lord,
We will wait upon the Lord.

It felt as though God might be saying to me, "Just wait, Christina. I know you want me to heal Judson, but it is not time yet. Just wait. And in the meantime, I want to grow your strength, your resilience, your fortitude. I will heal Judson, but I just need you to wait!" I believe my strength began growing, even as that tune rang in my ears, along with my resolve to beseech God for Judson's healing.
Our God, You reign forever
Our hope, our strong deliverer.
You are the everlasting God,
The everlasting God.
You do not faint,
You won't grow weary.
You're the defender of the weak,
You comfort those in need,
You lift us up on wings like eagles.
The next morning, I got on the internet and found the same song, sung by Lincoln Brewster, and began to play it regularly, over and over again. It is almost as though it became my "theme song" during Judson's season of suffering. It was not uncommon for me to sit in our office while Drake would put Judson to bed, turn the volume all the way up on our computer and sing at the top of my lungs…
Strength will rise as we wait upon the Lord,
Wait upon the Lord,
We will wait upon the Lord.
Each time these words flowed from my lips, I grew more hopeful that God was going to heal Jud here on earth—I just needed to wait.
And so I waited…and waited…and waited. I waited with expectation. I waited…all the while growing in confidence that God intended to return Judson to us, fully healed. I waited, even as my son was lying in my arms—dying. My internal voice kept telling me to have strength, to remember that God is the "Strong Deliverer," the "Defender of the Weak," the "Comforter of those in Need." I had waited, just as I thought my Heavenly Father had asked. Surely he would move in his almighty power to deliver Jud.
But he didn't. God didn't give my son back to me fully healed. He took my boy home.
…
The other day I got in the car to head to a meeting after dropping Jessie off with her grandparents and as I turned on the radio, I froze. Over the airways came the lyrics to this song, the song that had become synonymous with my hope for Jud's healing.
Strength will rise as we wait upon the Lord,
Wait upon the Lord,
We will wait upon the Lord.
At first, I wanted to change the channel. But instead, I listened. I listened and sobbed. Then I began to shout, "You didn't heal him, God! You didn't heal him! I waited. I waited for you and you didn't show up!" I hollered in my car. I cried and shouted, screeched and bawled.
The song that had induced such strength, patience, and belief now provoked extreme confusion and pain.
I continued to listen and express to God my feelings as I sat in the car, knowing full well that I will never completely understand, this side of heaven, the disconnect between what I (and many others) believed so strongly God would do, versus what actually occurred.
In the midst of my inexpressible ache and bewilderment, as I listened to the words of the song again, something else was impressed upon my heart. The song speaks specifically to the everlasting nature of God, the object of my trust. My hope for Jud's healing was offered to the One who reigns forever, the One who sees the whole picture. None of us can ever measure the depths of his understanding.
And yet, he is the only One who offers hope in my loss; he promises to lift me up. He is the "Everlasting God" in my present pain and confusion. He remains worthy of my trust. So as I continue to live without my son, I will wait upon the Lord. My strength will rise as I wait upon the Lord, wait upon the Lord.