Jessie is at such a fun age.
Her personality is emerging and she is chatting up a storm (though not always understandable ).
I was conversing with a friend who happened to be at "Judson's Park" today and she made the comment, "Jessie is such an amazing miracle, isn't she?!!"
Touched when people recognize how fortunate we are to have her, I responded, "In a hundred different ways she is such a miracle! She'll probably never even quite grasp this concept."
Then again, I hope she will.
I hope she will know what a blessing her life is, even at such a young age.
My heart swells with inexpressible gratitude when I pause for even a moment to consider the gift we've been given in our Jessie Girl. So today, I'm posting some recent favorites of Jessie, and maybe someday she might read this blog and know what a bright light she has been to Drake and me during this dark, dark season.
Singing "Happy Birthday" today.
Playing with tree bark on Earth Day.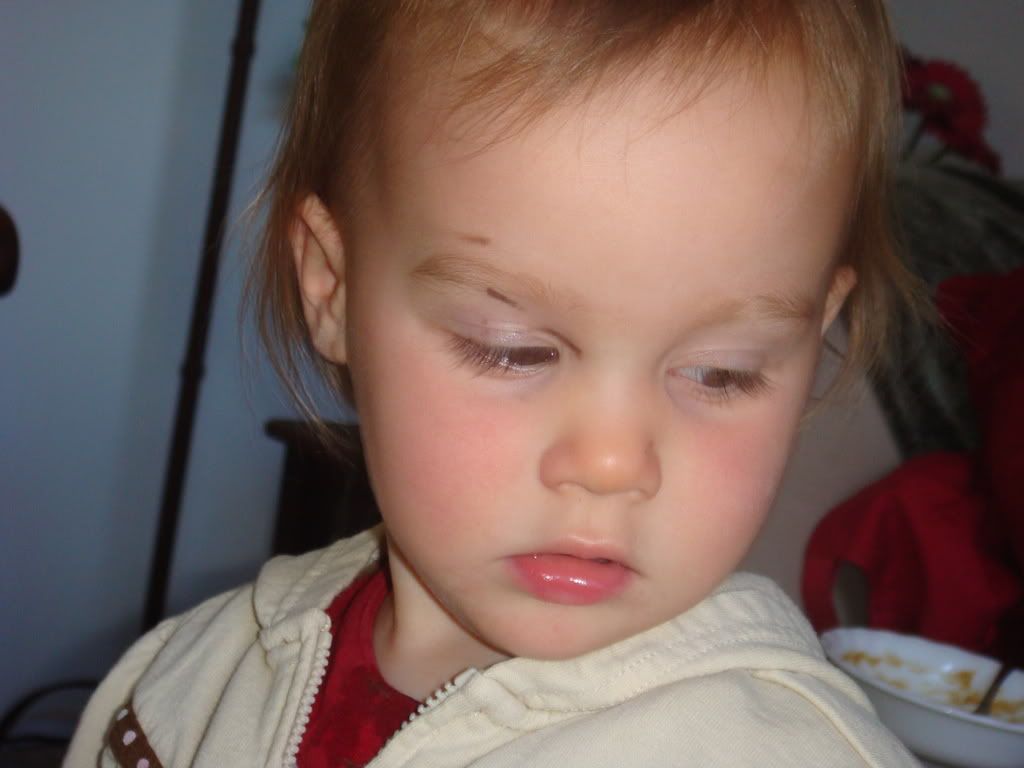 Unbeknownst to me, Jessie's first encounter with make-up-self-applied eyeliner. Beautiful!!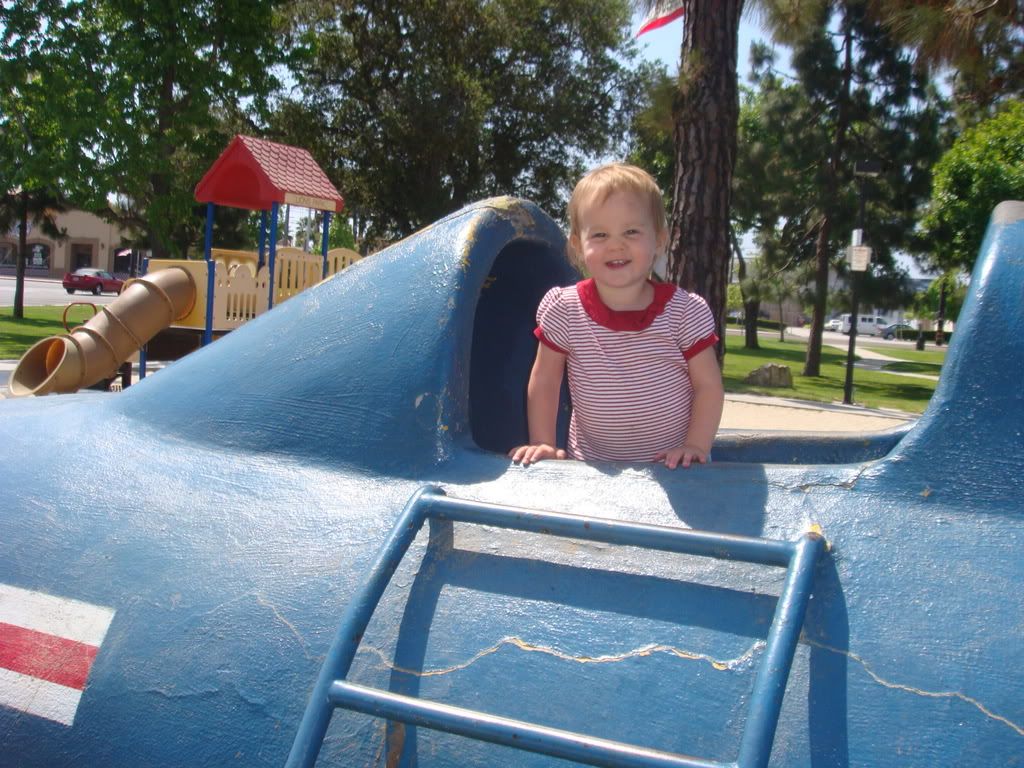 Airplane adventures at a local park.
Thank you Jessie Girl for making me laugh, even when I am crying!