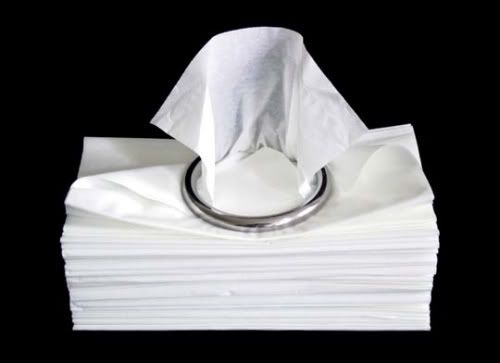 For various reasons, I have been going to sleep feeling sad the last several nights.
Having run out of tissue beside my place of slumber, yesterday morning I went under the cabinet and grabbed a new box, placing it on the night stand next to my side of the bed.
Last night when I laid my head on the pillow, once again, tears were flowing. I rolled over to grab a tissue and saw these words…
It startled me out of my sorrow. Staring at me on a tissue box, of all things, was the truth that even though my tears tend to flow in solitary moments, I am never alone in my brokenness. God has promised, "I'm there when you're sad."
Strangely, I found true comfort for my aching heart by reaching for a tissue.