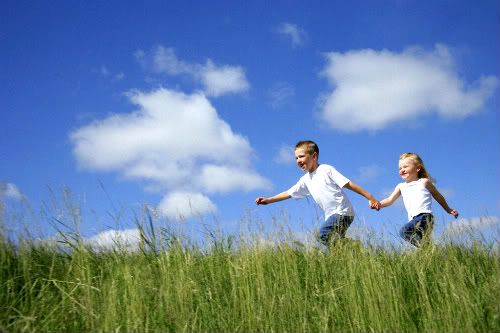 All the pleasures this life affords, especially in our wealthy, well-developed societies, can erroneously attach us to this world.  But pain is the great disconnector.  Suffering leaves us longing for more.  It reminds us that all is not as it should be.  It highlights the gaps in our lives, destined to remain unfulfilled here on earth.
God didn't intend for us to be attached to this world.  We are foreigners passing through this land on our way home.  Yet, with all the amusement, indulgences, entertainment, and comforts that beckon for our attention and affection, it is easy to lose sight of the Kingdom and get all wrapped up in the here and now.
But pain sets our eyes on the hope of heaven.  Pain leaves us desperate for a place where there is no more death, mourning, crying or agony, where every tear is wiped away.  Pain refocuses our hearts on the eternal.
I am anxious for heaven.
I want to run on greener pastures
I want to dance on higher hills
I want to drink from sweeter waters
In the misty morning chill
My soul is getting restless
For the place where I belong
I can't wait to join the angels and sing my heaven song.
(Phil Wickham: Heaven Song) 
I trust in God's purpose for my life here on earth, but with each twinge of pain, I get more and more eager for heaven!
Author: Christina