Yesterday, Easter, was particularly difficult. The events of the day deepened my pain as images inundated my mind from Easter last year, April 8, 2007. It was the last major holiday before Jud's onset of Krabbe. Our family of four was staying in Ventura to celebrate the occasion with my parents.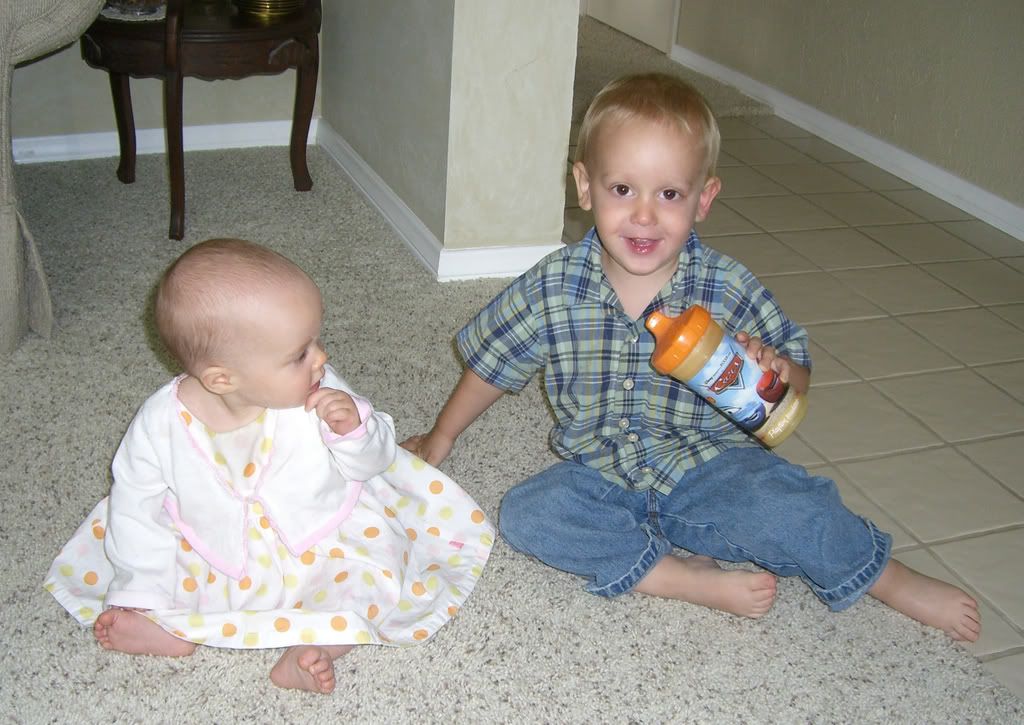 I recall my visit to the store to buy the necessities for an Easter egg hunt: eggs, baskets, and toys to fill the plastic shells of surprise. Strangely, I must have spent an hour trying to find the "perfect" masculine basket for Jud and special toys I thought he would really enjoy. I also splurged and bought him some chocolate Whoppers as an added bonus (candy was a foreign treat for him, but I really wanted to make his Easter special and memorable). I also bought him a tractor with an attached trailer, though it would not fit into any of the eggs; he had recently been fascinated with attaching trailers to various vehicles, so I knew it was a gift he would love!
But my preparation did not stop there. I was also planning ahead for future Easter celebrations. Along with my purchases for Jud, I bought eggs and a matching basket (in a more feminine color) for Jessie. She was only 7 months old at the time, so these items would be of no use until she had another year under her belt. I got excited at the prospect of the two of them hunting the yard for their particular eggs, and Jud helping his sister find her hidden treasures.
So, when hiding the eggs for Jud to hunt last year, I decided to place Jessie's eggs around the yard as well, and asked Jud to find them for her and place them in her basket. He enjoyed being Jessie's proxy and distinguishing which egg belonged to whom.
When all his surprises had been discovered, we went inside and watched as Jud methodically opened each plastic egg with anticipation and excitement. He devoured the chocolate Whoppers leaving only a tasty stain of brown around his lips and played joyfully with his new trinkets.

Naptime
snuck up on us, and at the realization that Jud should probably get some rest, I put him in the Pack 'n' Play for some slumber, but gave him his new tractor and trailer along with a couple other Easter toys.
Then I recall sitting at my parent's kitchen table, head resting on my arms, observing Jud on the video monitor: he was talking, playing, and singing with glee over his Easter egg experience.
The sweetness of the holiday and my precious boy filled my soul, etching those memories in my mind.
Fast foward…
As I watched Jessie search for Easter surprises yesterday, pain thundered through me. Less than a year ago, Jud was so vibrant, so full of life, so incredibly beautiful, hunting Easter eggs with the gusto of any 2 year old boy.
Now he is gone.
This Easter, his 19 month old sister was charged with being his proxy, finding the empty eggs we hid in memoriam.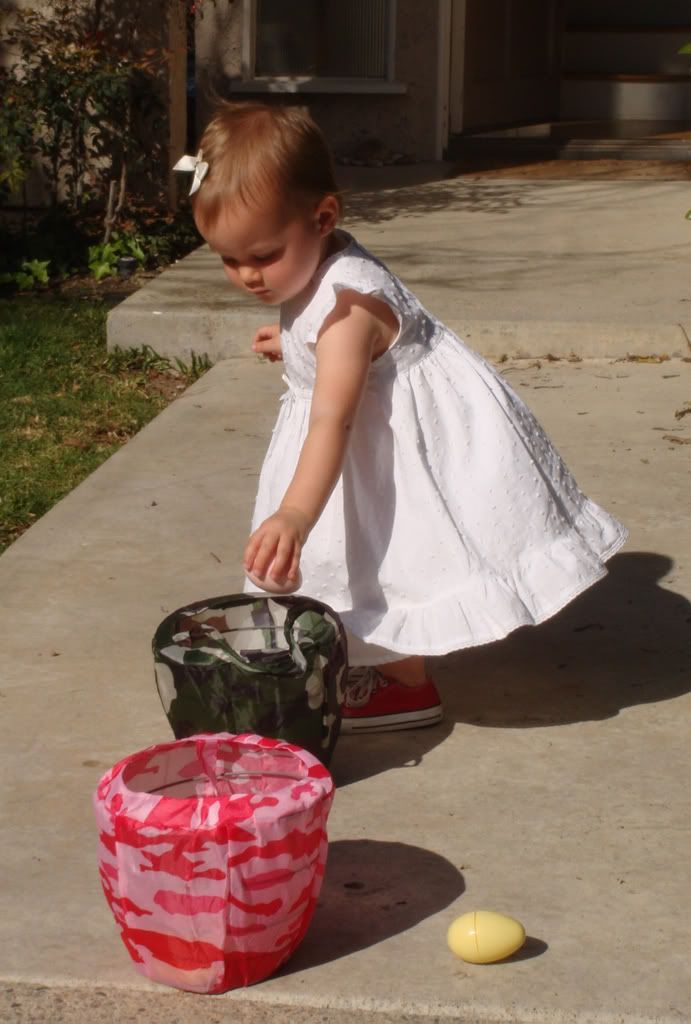 Each day, dreams I once held for our family of four are crushed. This was particularly true yesterday.
Thank goodness Easter holds so much more than egg hunts and hidden surprises, for as much as the holiday generated pain this year, it commemorates the Resurrected Life to which I cling.