1. As I sit in solitude on a lifeguard station at our local beach, it being the middle of winter with the sun shining on my face, I am so grateful to live in such a beautiful area where I am only a couple miles from the ocean, mesmerized by the beauty of God's creation.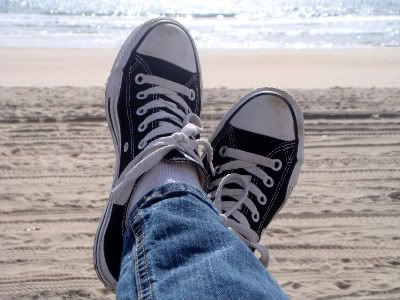 2. I was struck this week how Jessie, in particular, has been lovingly "adopted" in our church community and is regularly showered with kindness. Yesterday, it was "Mrs. Toberty" who gave her a cloth flower for Valentine's day that she has since been toting everywhere while wearing the pink boots that "Mrs. Turney" gave her. My heart swells with gratitude when I consider the numerous ways people at our church continue to reach out in thoughtfulness toward our Jessie-Girl.
3. I received a hand-written letter of encouragement this week that was such a sweet reminder of how much Drake and I have been loved and supported on this journey. I am so grateful for the numerous people who continue to uphold us in ways we never even see or know!
4. Drake is a trooper. I am incredibly thankful for his willingness to spend three evenings with just Jessie this week so I could have time to prepare to teach Bible Study yesterday. His support means so much to me!
5. We closed out our vacation in Palm Springs on Thursday and Friday of last week with the company of Sarah and Dean. It is a gift to have friends with whom we can share vacation, laughter, tears, and honest conversation about the joys and trials of life. I am incredibly thankful for the constancy of friendship with the Bobars.