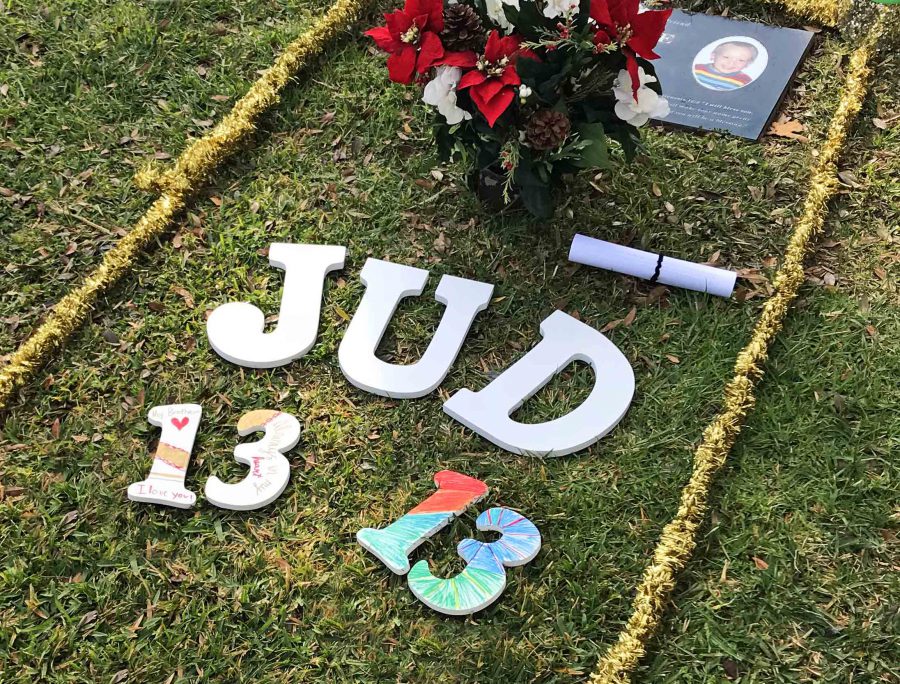 My dear birthday boy…
I'm blowing my mind that you'd be a teenager today, Juddy. How is it even possible that my little boy who loved singing nursery rhymes, playing with his train set, and driving his Matchbox cars all over the carpet would be turning thirteen today?
But it's the "would be" that puts a lump in my throat. You would be turning 13. You would be going through puberty. You would be in junior high. But there are so many "would be's" that are unknown, never to be revealed. I don't know what you would be interested in. I don't who would be your friends. I don't know what would be your personality as a teenager. The unrevealed "would be's" make the distance between us feel more pronounced over time, because the "would be's" are constantly moving farther and farther from what was.
But "what was" remains beautiful. What was once my precious, little blonde boy who talked as if he had much to communicate in a short amount of time, is still my beloved child with whom I am incredibly proud. I love you so much, Jud Bud! What was is seared on my heart in such a way that you are part of the fabric of my every breath. What was impacts everything that still is for me.
You, my Mr. Man, aren't doing the things that I fully expected you'd be doing 13 years after you were born, 13 years after that incredible Christmas Eve when I embraced you for the first time. It hurts. It chronically hurts. But the acute pain makes me continually conscious of the Kingdom where you now reside, of the life of wholeness you now live—the life for which I long. And I constantly dream of the day. I dream of the day I will embrace you again, when the many years that have separated us feel like a blip in light of eternity with our Savior.
But right now I'm living in that blip. I'm living in the blip of our separation and it feels like a really long, hard stretch of time. Yet, I want it to matter. I want it to be a blip of substance and purpose; I want it to be a blip that continues to communicate the message of your short life, a message filled with joy, hope, and peace in the midst of pain. I want the blip to reflect Jesus.
You would be turning thirteen today, Jud Bud, and what was your life here on earth still is a blessing. "I love you twelve!"
With all my heart,
Mommy