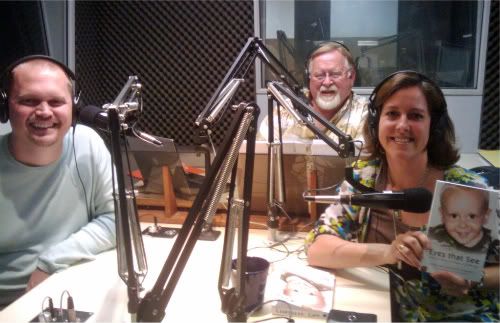 Dear family and friends…
I know many of you were unable to tune in to the live radio broadcast on Tuesday, February 23 of Talk from the Heart with Rich Buhler where Drake and I were guests sharing Judson's story and promoting the upcoming release of Jud's book Eyes that See. We were honored by the opportunity and blessed by our time at the station. If you missed the interview, you can listen by clicking the following link:
Talk from the Heart Radio Interview with Rich Buhler
Please note: There are two areas where there is a blip in the recording, but little content is missed.
As always, thank you for your love and support!
With gratitude,
Christina (on behalf of Drake too)
P.S. There will also be an encore broadcast this weekend at 7 am PST on both Saturday and Sunday at KBRT740.com or southern CA residents can tune in to AM 740.