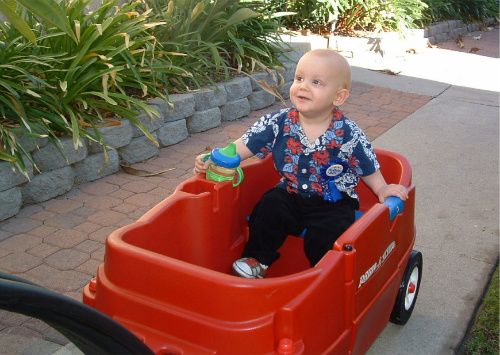 I was never an especially sentimental person. I was apt to note value in that which connected me to the past, but my emotions were never particularly affected by nostalgia…
…until I lost my son.
Since then, it feels as though I live in a perpetual state of sentiment. Meanwhile, packing for our move has surfaced even more emotion, accentuating my tenderness.
The sensation that occurs in my body as memories are triggered by the boxing up, selling, or discarding of even the simplest things has become very familiar. Yesterday, I came across an old, almost-empty bottle of Goat's Rue, an herbal remedy for increasing milk supply when breastfeeding, and suddenly my nostrils began to flare with a burning tingle, tears surfaced in the corners of my eyes, and the thumps of my heart intensified. I was abruptly deluged with memories of trying to breastfeed my Jud Bud and all the challenges we faced. Strangely, I hadn't even taken Goat's Rue when Jud was a baby—I used it with Jess—but that was irrelevant to my nostalgic heart.
Today, I watched as the Red Ryder wagon Judson received on his first birthday, the wagon that used to carry my two kiddos, was packed into the trunk of a stranger's minivan and hauled away to be used by other young children. The new owner seemed a little perplexed and even a bit uncomfortable as Jessie and I lingered, watching them pack up and drive away while we waved, tears filling my eyes.
A new chapter is coming. And although I find myself hopeful for this new chapter, the lump in my throat seems almost suffocating as the final paragraphs of this chapter are being written.
_____
Are you a sentimental person? If so, have you always been?
Categories: grief, pain, Judson