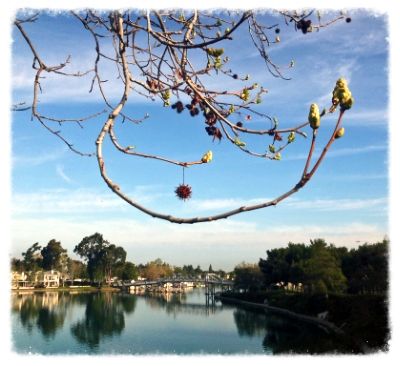 On my stroll around our nearby lake this morning, my heart leapt at the signs of spring.  New blossoms covered the trees, birds chirped with wild enthusiasm, and budding flowers lined my path.  Out of a cold, bleak, and gloomy winter, life emerges…
Spring always comes.
Life can feel cold, bleak, and gloomy…
But wait for spring.
"Then he gives the command and it all melts;
he breathes on winter—suddenly it's spring!"
–The Message, Psalm 147:18
Spring will come.
  Author: Christina