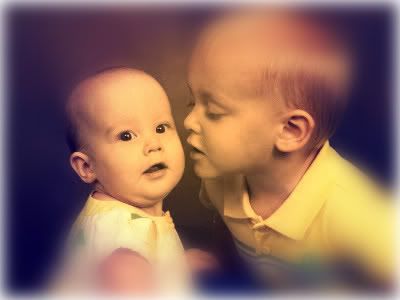 One of the things that always touched us about Judson is the manner in which he was consistently mindful of his sister.
The other day Drake, Jessie, and I were sitting outside a strip mall eating lunch when someone who was aware of our journey came over saying, "I was in the nearby restaurant and saw you sitting here and thought, That's the Levasheff family!, so I wanted to come over and say hello."
We proceeded to chat briefly. Then just as she was leaving she said again, "It's so nice to see the Levasheff family."
Jessie immediately piped in, "Well, actually, this is not the full Levasheff family. We are missing one person. My brother, Jud, is not here. He died. So there are four people in the Levasheff family."
The woman graciously replied, "I know sweetie. I have his picture on my refrigerator and when I see his smile it inspires me."
Meanwhile, Drake and I melted at the way Jessie is always looking out for her brother, just as he used to do for her!