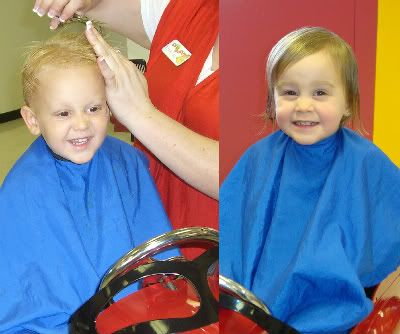 Jessie is 28 months and 16 days old today…
Not particularly significant on most fronts, but she is the precise age that Judson was when he got his first haircut.  Therefore, we took our little lady to get her hair cut today at the same "Cool Cuts 4 Kids" location.  She sat in the same fire engine chair and even had the same stylist—Therese.
These intentional choices to pattern things for Jessie based on past circumstances with Jud are not necessarily an effort to relive vicariously through Jessie certain special events with my boy, but rather, in a strange way, I want to provide opportunities for Jessie to feel "closer" to her brother through shared experiences with him.  It breaks my heart that my two precious kiddos can no longer do things together, but maybe later on in life it will be meaningful to Jessie that she and her brother have commonality through such experiences.
Whatever my reasoning, my heart was filled with agonizing sentiment as I watched Jessie's snipped hair fall to the ground today, much the same way it did with Jud when he was 28 months and 16 days old.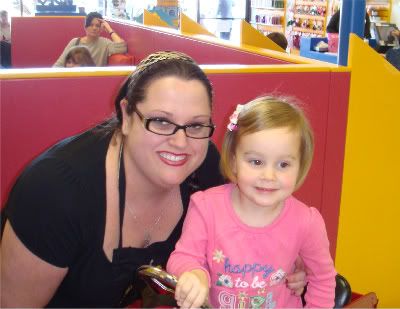 Thanks to Therese, Jessie's hair looks great!