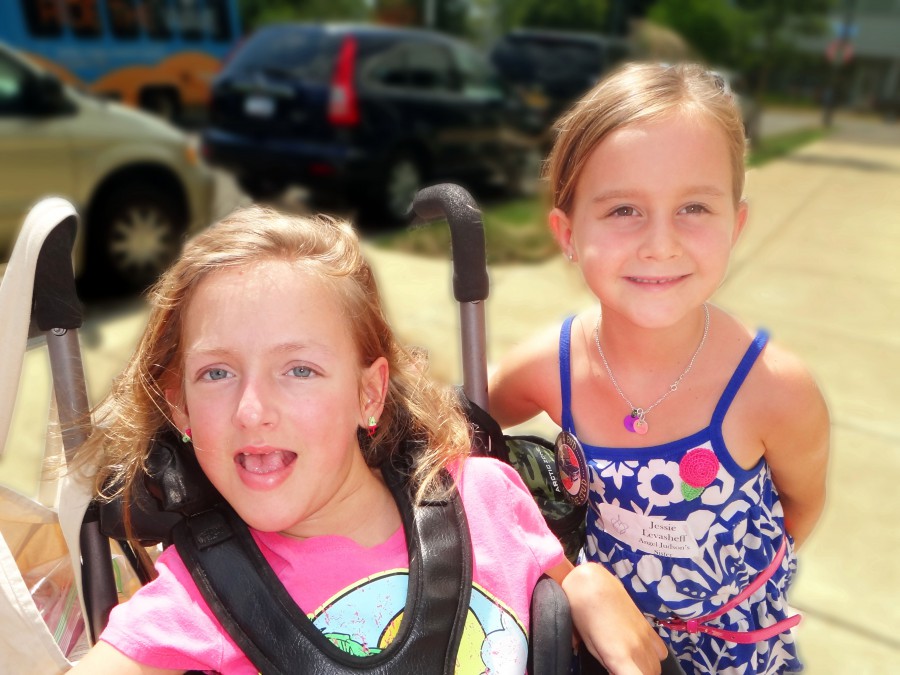 I didn't know how to tell her. I knew Jessie would be devastated. How do you share with an eight-year-old girl that another one of her friends has died?
Gina Rugari, a fifteen-year-old girl from Ohio with Krabbe Disease, had clearly carved out a very special place in Jessie's heart. Jessie would talk about Gina regularly; she would make her special gifts, she would write about her in her composition journal for school, and she waited with anticipation to see her each summer. When the two of them were together at the Hunter's Hope Symposium, Jessie was practically glued to Gina's side.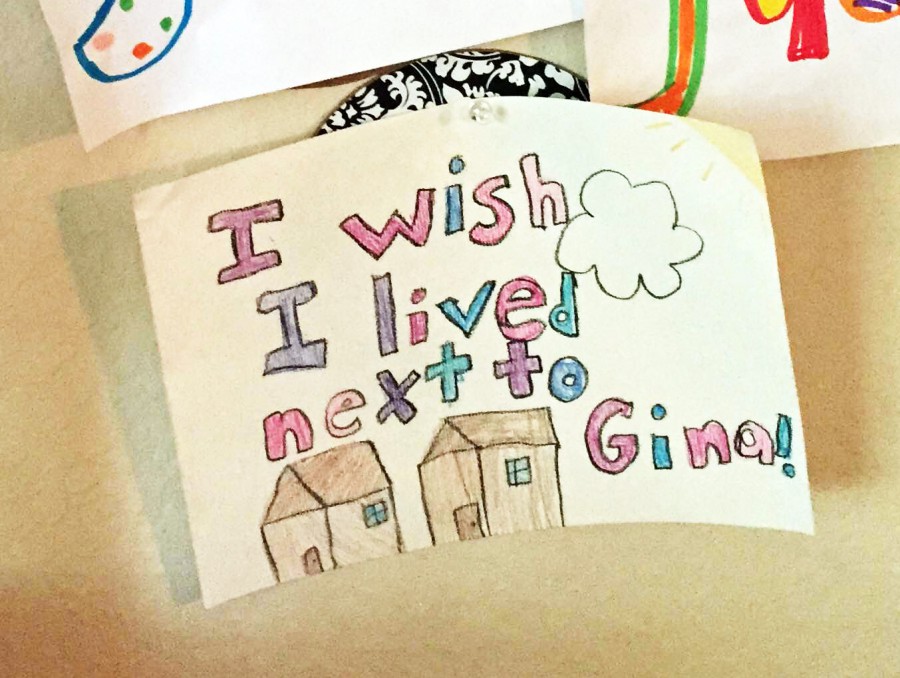 A couple months ago, I discovered on Jessie's wall a piece of her artwork that read, "I wish I lived near Gina."  My heart swelled as I considered Jessie's love for her special friend.  So in March, Gina's mom Anne and I decided to set up a video conference call for the two of them. Though their time on the phone was brief, Jessie lit up at the chance to connect with her friend; little did we know that would be the last experience they'd share together.
Hence, how do you share with your little girl that her friend Gina has passed away?
That evening, when the three of us were together, I sat Jessie on my lap and said, "I have something difficult to share with you." Jessie's eyes immediately grew glassy and sad, as if she already knew.  "Sweetie," I hesitated, "Gina passed away today."
My little girl burst into tears. Weeping. "No, no, no," she cried. "I don't want Gina to die."
We wept with her. We held her. She grieved. We grieved. In time, she fell asleep, weary of sorrow. Later that night, I couldn't help but wonder aloud to Drake, "What does this do to her little soul?" There were no answers, just weighty prayers for her developing heart.
…
Jessie has been intermittently in the throes of grief since learning of Gina's passing; she has mentioned several times how much her heart hurts.  She's been struggling to sort out all she feels and put her heartbreak into words.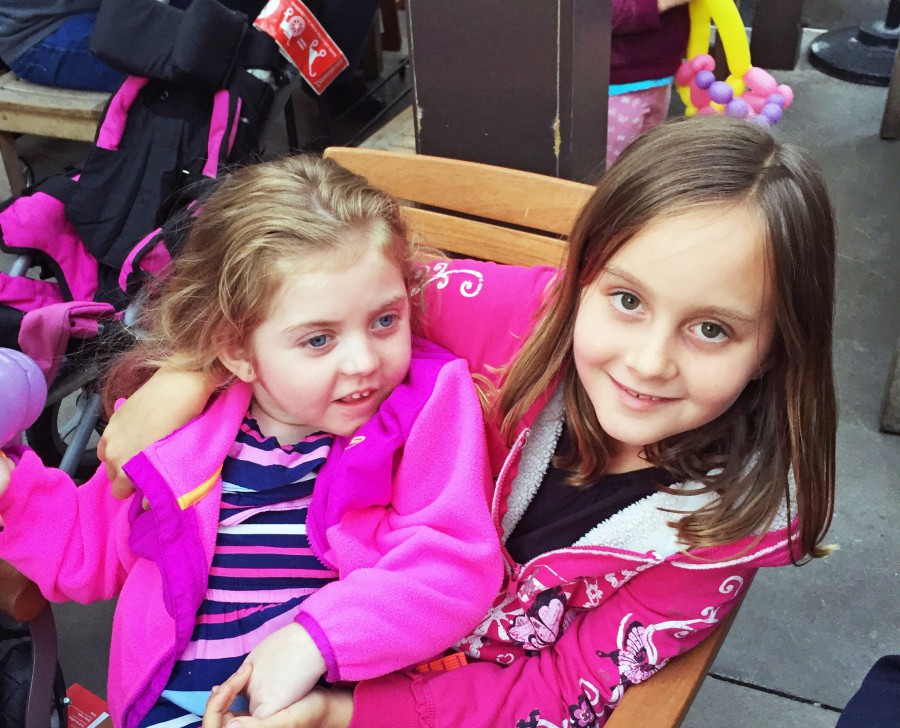 As we were having lunch together yesterday she was deep in thought when she contemplatively shared, "Mama, I really want to be friends with Tenley, but I'm afraid." Tenley is another little girl with Krabbe disease for whom Jessie has special affection.
"Are you afraid to lose her?" I asked.
"Yeah," she replied. "I know she will be having that hip surgery-thingy and what if…" her words trailed off, not wanting to complete the thought.
"Jessie, it makes sense that you'd be afraid. It hurts deeply when we lose someone we love. And I know you've experienced so much loss. I'm so sorry!" I lamented with her.  I paused, then asked, "I'm wondering…would you rather not have known Gina so you wouldn't have to feel …"
I didn't have to finish the question before she solemnly answered, "No. I had so much fun with Gina."
"Gina brought joy to your life, didn't she?  It was special to have her as a friend, wasn't it?"
"Yeah," she smiled at the thought.
"Pain is often part of love, Jess. But I believe the love is worth it. I've felt similar fears, but I've been learning that the pain never outweighs the gifts that come from choosing to love. "
Every love involves risk. Sometimes the risks are especially apparent. And sometimes the person risking love is only eight.