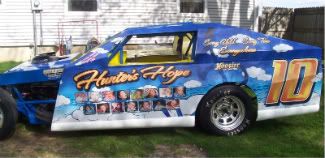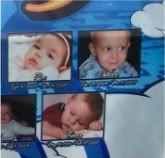 I couldn't help but cry when I saw pictures of this race car. Our little boy who absolutely loved vehicles and could distinguish between an "Audi" and a "Corvette" would have blown his mind at the fact that his picture is on the side of this "Modified".
Isn't it ironic that it is because of the disease that killed him that his face graces this machine, but he is no longer here to appreciate the novelty.
Oh how I miss my little Car Mechanic and Race Car Driver!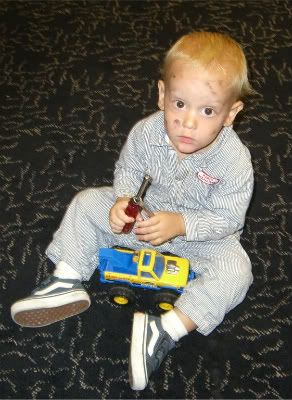 * Thanks Mills family for not only honoring MaKinley but all our other kiddos when you race!!