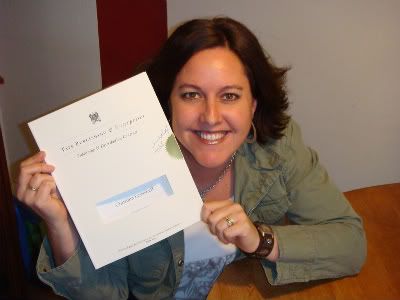 Dear family and friends,
Today, 14 months since Judson's life in heaven began, we have very exciting news to share!
On January 1st I signed a contract with Tate, a small Christian publisher to have Judson's story published.  As of today, the working title is "Eyes that See: The Story of Judson".  It is a compilation of all the letters and blogs I wrote during Judson's illness and a few of my journals since he died.  This new venture is a huge gift, coming more quickly than we had imagined, and once again showing us ways in which God is redeeming our pain and planning to use our little boy.  We feel honored!
This does, however, mean that until the book is in print, his full story will no longer be available on the website.  So as of today, you will only find excerpts from the book, but you can click on the "Judson's Story is Being Published" button to sign up to be notified when the book is available.  It will likely be about a year before production is complete.
I have thought many times how this book would never have been written if not for the family, friends, and even strangers who cared enough to follow our journey during Judson's illness by reading CaringBridge and my blog.  Because you engaged, I felt more compelled to write, and now it has given us another avenue to share our boy!  So thank you!  Thank you for caring about our family and for loving Judson!!
Please pray that God will be honored and glorified through this project and that Judson's story will find its way into the hands of those whom God would desire to have "Eyes that See".
We hope you will celebrate with us!!
Much love and gratitude,
Christina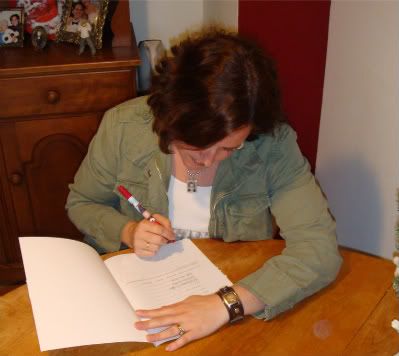 Signing the contract with my Lightening McQueen pen.