An envelope came in the mail yesterday that I have been anticipating for many months. But when I opened my mailbox and discovered that it was sitting there in our small metal container of correspondence, it was as though every surrounding noise from the nearby street and playground turned to silence…all I could hear was my shallow breath and the intense pounding of my heart as it sought to leap out of my chest and embrace the piece of me lying in the packet sent by my publisher.
Before sending a book to mass print, my publisher runs a set of final proofs* to check for printing and coloring issues and a last proofread is done for minor errors that may have been missed; it is a complete book, just as it will be found on the shelves once released. One copy is sent to the author.
This was my proof copy. I brought the package inside and sat on the couch clutching the sealed envelope, both eager and broken over what lay inside—a book I desperately wish did not exist, yet am so grateful that it does.
After several minutes, I finally tore into the manila cocoon. My eyes burst into a fountain of emotion as I considered how the substance of my beloved son's life and legacy was sitting in my hands, transcribed on paper, bound with a photo of his face.
I smelled it. I kissed it. I prayed over it. I thumbed through it. I hugged it. I gazed at it. I wept over it. And then I smelled it, kissed it, and hugged it again. The book seemed to represent all that has been so painful and yet so dear on this journey. It felt sacred.
Oh how I desperately wish I was holding my boy and not this book, but if I can't have my boy, I am so thankful to have this book!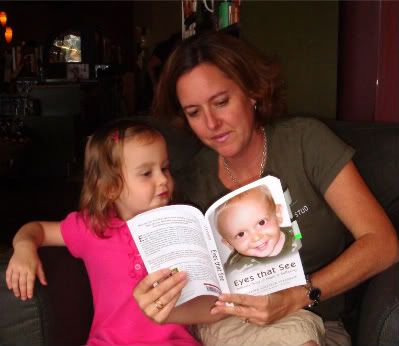 *The final proof is certainly indicative of forward movement on the book. It is expected to be sent to print at the beginning of November. The release date is set 90 days from when it goes to print to enable distribution; this will likely mean a January or February release date. However, the book can be sold in pre-release by the author and publisher once it is printed. Therefore, you can expect a pre-release on Judson's site in time for the holidays. We will keep you posted!