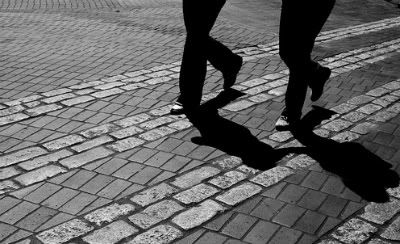 Several circumstances have hit me hard today.
A beautiful little 13-month-old baby girl named Zoe (click on her name to read more), who is afflicted with Krabbe disease, was yesterday given just days if only hours to live.
This morning I hugged a friend whose face dripped with tears as we watched a couple strange men load a moving truck with all her belongings because she and her husband are separating.
Another friend, who recently lost her only child, was thrilled to be pregnant through in-vitro fertilization but seems to have miscarried today—leaving her, once again, childless when she is desperate to parent again.
And I heard yesterday that a friend I've known for many years is in the final stages of cancer with little hope for survival.
These circumstances have pricked my heart in a place I didn't even know existed a year and a half ago. I am so affected by their stories; they unearth my own now profound understanding of pain and I want so desperately to keep them from such deep hurts. I cannot stop thinking about their circumstances. Though I am completely powerless, my mind and my heart are with them.
I am reminded of the love we have received in our tragedy. Very early on we began to notice that those who were drawing from their own well of pain and suffering seem to love particularly well. They know hurt. They know pain. They know loneliness in suffering. They know neediness in distress. And hopefully, they have also known what it means to be cared for in affliction too. Many have, and others continue to reach out to us from their own place of brokenness.
I want to follow their model. Even though my pains are still raw, I hope I can learn to draw from my own well of brokenness to richly love those who are hurting. I don't need to fear the pains of others anymore, but rather want to move headlong into the storm with them. I am learning that this is where a genuine journey of love is found.