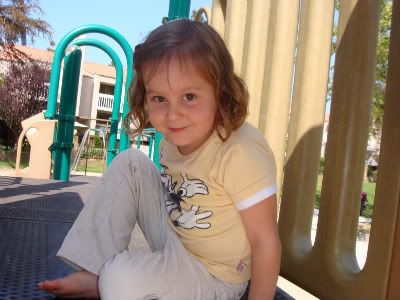 It's becoming clear to me why "play therapy" can be such a powerful tool for understanding the mind and emotions of a young child.
Many times I have sheepishly noticed how the manner in which Jessie "parents" her dolls gives pretty rich insight into our parenting methods; sometimes I look on with great pride, while other times, quite frankly, there is a twinge of horror as I see her mirroring my behavior. Certainly there are occasions when her version is skewed, but oftentimes she seems to be accurately expressing much of her own experience.
The other day I was especially interested when Jessie was playing with her Fancy Nancy doll, describing with detail, Nancy's siblings. Then she stopped abruptly, noting matter-of-factly to me, "Fancy Nancy's brothers and sisters died."
"Oh, really. That must be…"
"They died of Krabbe disease," she interrupted.
Recognizing a potential opportunity for Jessie to express some of her own feelings over the death of her brother I responded, "How does that make Nancy feel?"
"She feels lonely," Jessie solemnly replied.
With the word lonely I felt like my heart was torn in two.
It is devastating to know that at just 3 ½ years old my daughter is already experiencing one of the most grievous human emotions over the lost companionship of her brother.
Yesterday we were sitting at the breakfast table together when, without warning, Jessie divulged, "I want Judson to come back. I've been waiting for Jud to come back!"
It is one thing to deal with my own grief, but it is quite another to experience the harsh reality of watching Jessie gain greater understanding of all she has lost too.
Jessie grieves.
It hurts me to see her grieve.