Seeing as I enjoy photography, I decided to submit some of my amateur photographs to the Orange County Fair; I was pleased when two of them were accepted as entries.
Today I had the chance to go and view them on display in the Fine Arts building on the fairgrounds.
My first entry, entitled "The Flying Dragon," was hung nicely under a picture of a ladybug. It was a treat to see my work prominently displayed in this setting.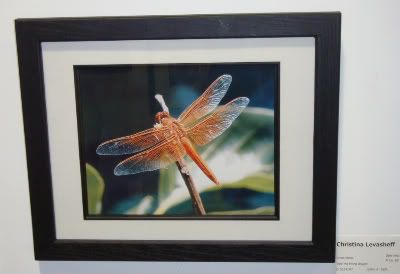 My second entry, entitled "Baby Baseball Fan," was hung amongst numerous pictures of laughing, smiling children, and upon seeing Judson's sweet 6 month old face adorned with an Angels baseball cap prominently on display for all passersby, it unexpectedly stung.
It hit me that thousands of people have glanced at his picture over the last couple weeks, and it appears to be like any of these other photos of children—no one knew the sorrow attached to this picture. No one knew that this little boy no longer walks the face of this earth. No one knew how much this little person is missed by his mommy and daddy.
No one knew. And for some reason, it hurt that no one knew.