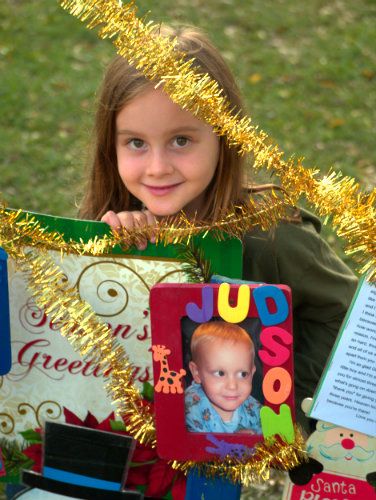 On Christmas Eve we arrived with family at Judson's gravesite armed with lawn chairs, blankets, decorations, and balloons—the usual fare to celebrate our boy's birthday.
But that's what got to me most this year…it was the usual fare.  It was the same.  No new memories of our son.  No little boy to marvel at or consider his growth over the year. Nobody to receive our gifts of love.  Our experience was the same as it had been the year before, and the year before that.  For six years now, we have celebrated Judson's birthday in his absence…at a gravesite.
I highly value honoring our little man's life in these ways, but it especially hurt me this year as I walked up to the plot of land marked with his sweet smile and vibrant eyes, how Jud's 8th birthday looked the same as his 7th and 6th and 5th.  And his 18th, 21st, and 30th will be the same too.
We have our typical way of celebrating and yet there is nothing typical about it.
   Author: Christina