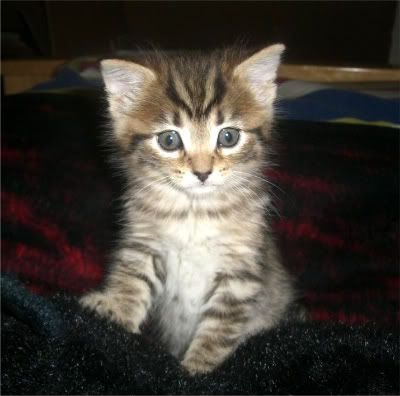 Jessie exclaimed in the car today, "I can't believe this is the day that we are actually bringing our kitty home!"
Sure enough.
We adopted a little lady kitten tonight that has already stolen our hearts. Beyond her incredibly sweet face, she has quickly taken to being with our family –nuzzling, purring, kneading her paws, and content to simply chill beside us.
Drake may be feeling a little jealous as all night I've been saying, "I've fallen in love. I love her so much!"
Even now as I have been typing this, she plunked herself in my lap, cuddled up, and has fallen asleep. Does it get any more adorable than that?!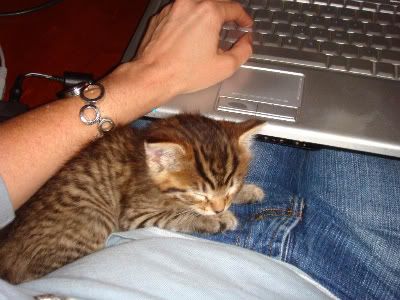 But our precious kitten still needs a name…
So we thought that some of our cyber-friends might be willing to help us out. We would gladly accept suggestions…simply click here to leave your ideas and read those of others.