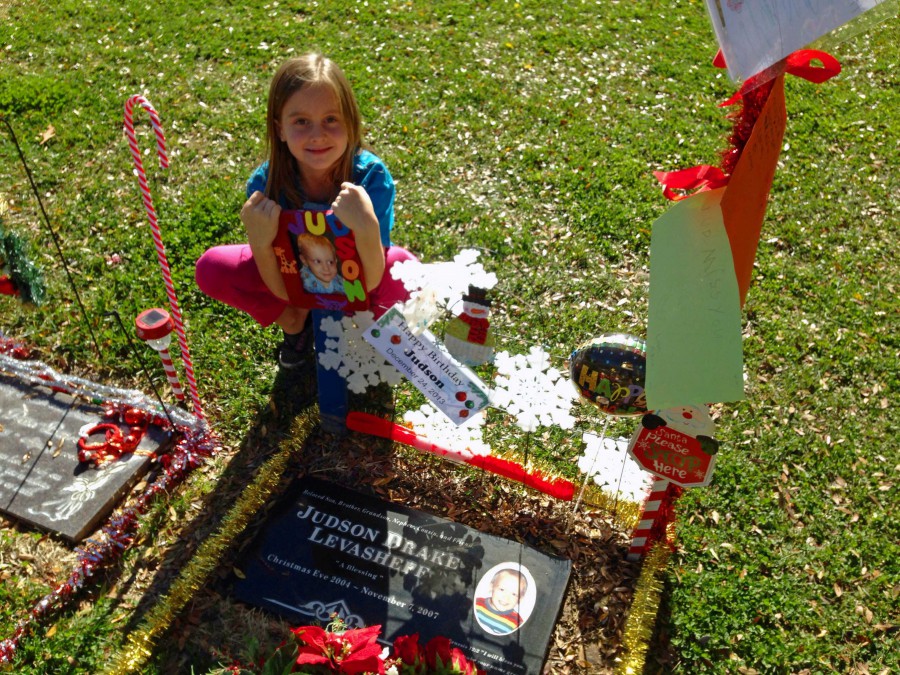 Dear Judson,
I miss us.
I miss you. I miss the sound of your voice. I miss the look in your eyes when you would smile at me. I miss the scent and feel of your hair when I would hold you close. And I miss countless other things about you–looks, expressions, the things you liked to do. All in all, I have lost you.
But I have not just lost you, I've lost our family with you. I miss really miss that. I miss seeing you and your sister play together. I miss us enjoying a table for four and the energy that brought. I miss the way your talking would fill the space in the back of the car. I miss taking you and Jessie out together. Though I never heard you and Jessie sing together, I miss what would have been.
The truth is that I have not only lost you, I've lost us. I've lost our life with you. Lost the influence of your voice, your kind disposition to light up the day, your laugh that would have complemented Jessie's hum so well. We're still the Levasheffs, but we would be a lot different if you were here.
As I celebrate your ninth birthday, I'm acutely aware of how precious you are, the distance between us, and the distance between who we are now and who we might have been. I trust God in his wisdom, but on days like today, I recognize the gap between us and grieve the fact that we've lost both you and us.
It's such a tough loss.
With all my love,
Daddy