As Jessie is growing in character and personality, it is not unusual for us to note that our Ladybug is becoming my little "mini me". Jessie appears to have many qualities that reflect those of her mother; the well worn phrase, "the chickens are coming home to roost," is certainly true in this case.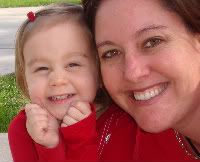 But every time we discuss my little "mini me" it is coupled with wrenching pain…
Drake lost his "mini me".
Judson was so much like his father. The little boy that so many people have come to know and love is a direct reflection of the incredible man I am privileged to have married. Judson's easy-going personality, his sweetness, his kindness toward others, his sharp mind, his ability to be long-suffering in hardship, his sensitivity toward the Spirit of God are like a mirrored image of Drake. In fact, it is rather incredible how similar the two seemed to be.
Judson was my son, my buddy, and my constant side-kick, but he was never my "mini me". And when I consider all that Drake has lost in watching his only son die, the boy who beautifully reflected back his own character and spirit, my heart shatters, not for me, but on behalf of the man I love who lost his dear son.
It is one thing for a father to never have a son and think about all he might miss out on, but it is quite another to know and love a boy so deeply and lose him, being constantly reminded of what might have been. Drake will never have the chance to watch his "mini me" grow into a man. It is another layer of my grief that is heartbreaking!