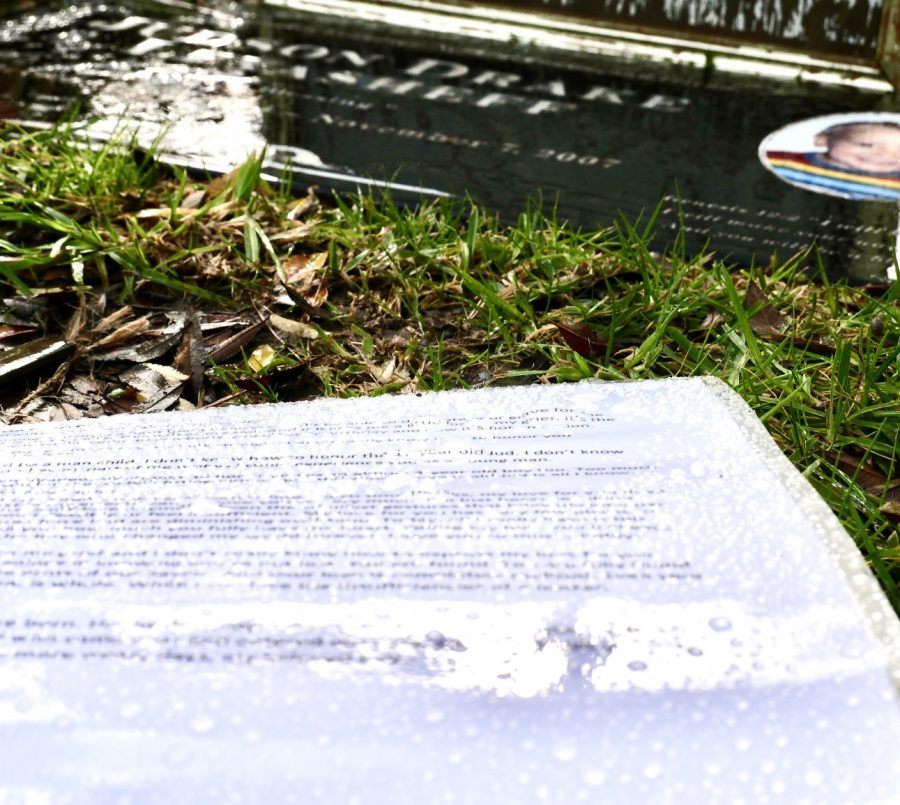 Dear Jud…
I feel a little lost today. Lost in my grief.
It's raining. Raining so hard that I think we won't be able to decorate your grave for the first time in 14 years. This makes me sad. And it leaves me a little lost. It's the simple way we've come to celebrate you on your birthday and now it may not be an option.
And that represents the core of my struggle. I don't really know how to honor you anymore. I'm lost in my grief.
At 17 you'd be a man child. I don't know how to honor the 17-year old Jud. I don't know you at 17. And every part of me wishes I could experience you as a young man.
But it feels simultaneously strange to honor you as an almost 3-year old boy too. Too much time has passed for that to feel fitting either. But the almost 3-year old Jud is all I know.
I'm lost. I'm lost in my grief.
But here's what I do know…it doesn't matter how much time passes, my love for you does not wane; my love perseveres with depth. But I'm lost in my grief because I don't know how to meaningfully express my love. Even the smallest gestures that have become part of our rhythms aren't always feasible, feel insufficient, or don't seem fitting any longer. My love for you has very few places to land and even those I've had are diminishing over time. Today, all I really have is this meager letter to tell you how much you fully have my heart. You're my boy. You'll always be my boy. You're the boy who changed my world forever. I love you so much, Juddy!
And though I'm lost in my grief, I take such solace in knowing you're not lost. You are found. You are fully found and wholly loved in the arms of our Savior. And your love is completely realized. Even your love for me, your mama, is whole. While I still face the insufficiencies of a broken world…you don't.
I am so thankful you were born, my sweet Jud Bud. Happy 17th Birthday! It is a privilege be your mom and I love you so much! And I love Jesus, this God who came near and entered our pain, and who holds you now. In him is my hope. Just a few more weary days, my beloved boy…
Love,
Mama