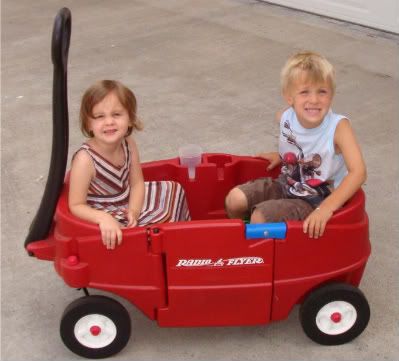 Jessie and I had the chance to spend yesterday morning with Isaac, a little blonde boy that is the son of a friend of mine and a buddy of Jessie's at church. Isaac is a sweet, well-behaved, handsome little boy just 10 months younger than Jud.
Isaac played with Judson's trains, rode in Jud's car, and pedaled Judson's tricycle, but it was actually watching Jessie and Isaac play together that really brought my emotions to the surface. Spending time with the two of them was what I had always envisioned for my two kids before Judson got sick. They were putting the train track together, riding in the wagon together, playing in the sink together, building in the sand together, and even bickering a little bit here and there, though they clearly enjoyed one another's company.
We even took a stroll to Starbucks, the place that Jud, Jessie, and I used to frequent, and in between sips of the hot chocolate I split for them, Jessie was mauling Isaac with hugs and kisses.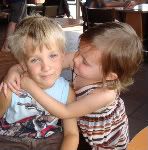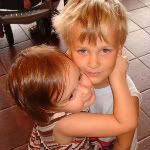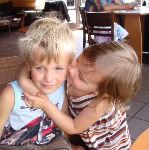 Tears sat in the corners of my eyes.
"Did he get his beautiful blue eyes from you?" a gentleman piped in from a nearby table.
"Oh, he actually isn't my son. But he does have beautiful eyes, doesn't he? This is my daughter," I said pointing at Jessie.
Meanwhile I thought to myself, "No, my son is dead. But this is what it might have been like if he were alive."
**Thank you Anne for giving me permission to write about our time with Isaac. He is truly a joy!