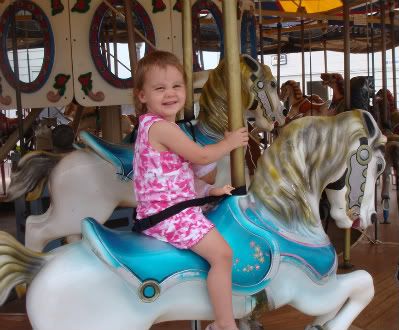 Here are some recent fun Jessie-isms:
1) While were were driving at night in our car Jessie declared, "Look! There's the moon. It's going with me!"
2) After a nice nap, while playing in her crib, I heard Jessie holler, "Christina, come get me!"
3) Sitting at the kitchen table eating breakfast, Jessie expressed to her pet African frogs, "Hi froggies. I'm going to go to church. They have babies there. I'll be right back."
4) Very excited about her new toy kitchen that we put in her room, she exclaimed as Drake was putting her to bed on her first night of kitchen ownership, "I can see my kitchen from my bed!"
5) Whenever we are with a group of people and Jessie wants attention and a few laughs she will proclaim, "Mickey Mouse has poops!" and then chuckle hysterically. And if other people snicker, she'll repeat the statement again and again.