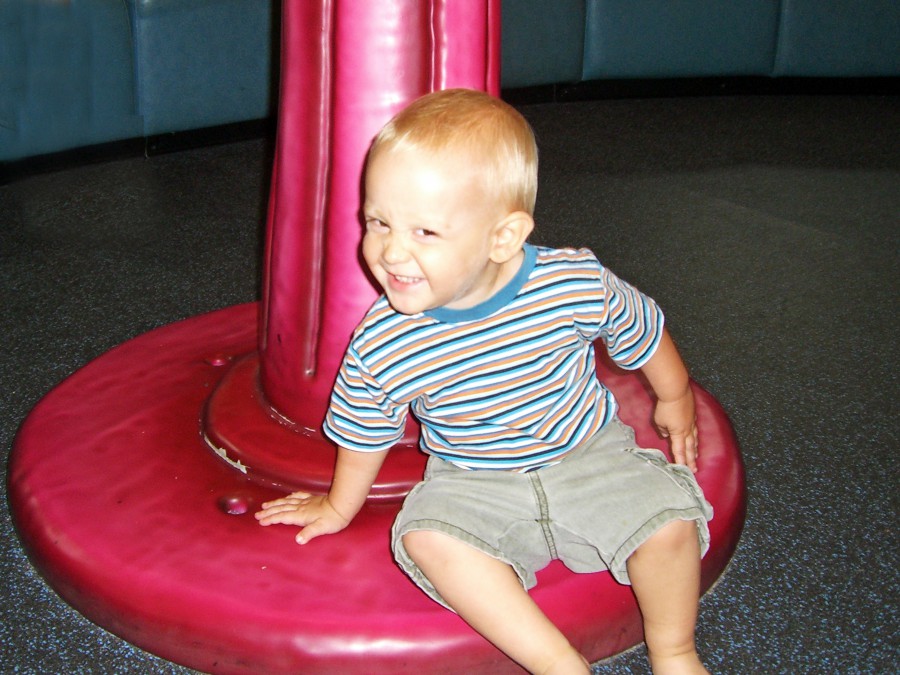 My Dear Sweet Man…
Have I really survived seven years without you? The other day, as I was thinking about the 7th anniversary of your death, I was surprised to feel a jolt of encouragement. Seven years feels like a really long time. And it has been a long time. But I was overcome by the thought that if I can live seven years in your absence, surely I can multiply that a couple times. I can do this.
I can do this, Judson. By the grace of God, I can do this.
On one level I've had to do this, I've had to live without you…for seven years! But it's a whole 'nother level of health to recognize that I can. For so long, the distance between now and eternity has been incredibly daunting; I've continually experienced grace for the moment, but the gap between today and the day you're in my arms again has always felt too enormous to bear.
But now I've lived seven years in that gap, and my long-term question of how do I do this, How do I possibly survive without my boy?, is turning into a declaration: I can do this. I have been and can live in the gap until we are reunited.
And it's this longing for our reunion that has given me a gift. In the distance between us, our Savior and the reality of heaven have come especially near; in our separation, Juddy, Jesus has drawn close. His kingdom, your home, is a constant in my mind and it's shaping my every breath.
And every breath I breathe brings me closer to the day I hold you again. You remain continually present in my mind and heart. I carry you with me in numerous ways no one else sees or could even imagine and I am thankful for our special relationship, even now.
I still wish I didn't have to live without you, Judson. But these seven years have taught me that I can do it. There is great pain in overtly conceding this reality and expressing it openly, but there is also, simultaneously, freedom in the acknowledgment.  And I trust that before I know it, 7 years will increase exponentially, catapulting me home too.
I am so proud of you. I am so blessed by you. I am so thankful for you. I am so honored to by your mama, Jud Bud.  I miss you constantly.
With every ounce of my love,
Mommy