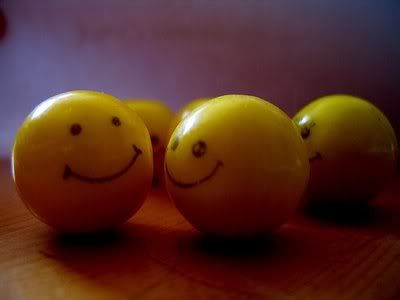 An unexpected outcome on this journey of loss is that I have been exposed to the brokenness of people's lives in a manner I would never have been let in before (and likely did not have eyes to see or understand previously). People are honoring me with the rare opportunity to peek into their pain—I consider it a gift!
But what I am wondering, as I hear the heartache of souls, is how well has the American evangelical Church been helping people deal with the hurts and challenges that exists in their lives. Have we perpetuated a perception that true faith is void of pain? In effect, are we leading people to believe that Christianity requires the denial of personal heartache?
To quote the movie The Princess Bride, "Life is pain." Of course, we know that life is not all pain, but to deny pain is to deny reality.
We have a friend who grew up in the Church, even studied in college to be a youth pastor, but now describes evangelicals as "happy, shiny" people who are not willing to grapple with the harsh realities of living in this world. He recalls circumstances where he observed how the external Christian persona of people he has known, clearly did not jive with their bleeding soul beneath. With this perception, he is, understandably, disillusioned with Christian culture.
Fortunately, I know many believers who do not even remotely fall into the "happy, shiny" category, but is the Church, in general, somehow fostering a disconnect from our espoused beliefs and our difficult emotions? Are we not equipping people who embrace the Truth of God (and I do use Truth with a capital "T") to genuinely feel the many tensions of those Truths that challenge their painful experiences?
If this is the case, then Christianity could become totally unattractive to a broken world crying out for genuine, authentic living. People are struggling, people are hurting, people are broken, and the Church should be a place of freedom and safety for our difficult emotions, not a place that stifles, squelches, or inadvertently teaches us to hide them. It appears we may need to do a better job of allowing people to deeply struggle, without feeling it as a threat to genuine faith, and then helping them reconcile the pain in their hearts with the many promises of God.
"Life is pain," and The Princess Bride quote continues, "And anyone who tells you differently is selling something."
If believers are actually masking their pains with Christianese or appearing to simply be "happy and shiny" without genuinely engaging their struggles, no wonder we seem to be losing relevance in the world. Furthermore, if this is the case, people who have been raised in evangelical churches and grown up in the Christian culture may not be getting the tools to connect their faith to the emotional challenges they face, so the storms of life may breed disillusionment.
On my own journey of pain, one of the greatest reasons my faith has survived is the space I have found to wrestle deeply with the very real tensions that exist between God's promises and my life experience. I hope Christians can grow in helping hurting people feel the same freedom.