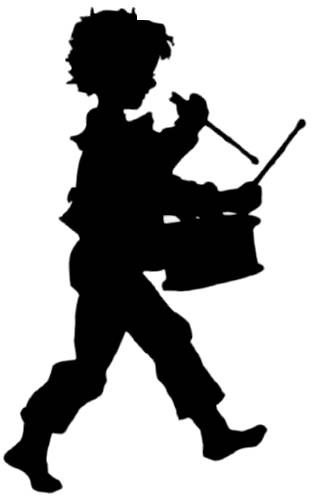 Dear Judson…
Today is your 6th birthday. Wow! It is hard to believe it has been six years since that blessed Christmas Eve when you entered the world and your daddy declared, "It's a boy!" I vividly recall your birth—all the joy I felt in my heart along with an overwhelming sense of responsibility for you.
You have been gone now for over three years, yet despite all my brokenness and sorrow, I still feel that intense joy over you along with an overwhelming sense of responsibility. In many ways my joy over your life has only increased because I have felt the pain of your death. And my sense of responsibility for you has simply shifted to an overwhelming sense of stewardship over your memory and story.
You are my boy. I love you so much!
With Christmas carols filling the air, "The Little Drummer Boy," one of my long-time favorites, has been touching my heart anew. It reminds me of you. Just a little child – small, poor, insignificant by the world's standards – invited to see the King. He had no gift fit for his Savior, but longed to honor him. So the little drummer boy simply offered what he had…his heart, his talents, his love. This is you, Judson – a small, poor, insignificant child who honored the King by simply offering him your heart, talents, and love. Thank you for showing me what it means to simply come to God with what I have. That indeed I have no gift fit for a king, he just wants me to come.
And now you are truly in the presence of the King. I imagine you drumming for him. I imagine you singing for him. I imagine you honoring him. Then I imagine being there too – I can't wait to do all those things with you in glory like we once did together here on earth—drumming, singing, and honoring the King!
These days, months, and years without you here only serve to grow my love for you, Juddy! I have so many unfulfilled longings, deep yearnings, and ongoing pain in your absence, but I find so much joy, strength, beauty, and hope in your memory. You are my Little Drummer Boy and my heart will always hear your pa-rum-pa-pum-pum.
Happy 6th Birthday, Judson! I miss you so much!!!
All my love,
Mommy