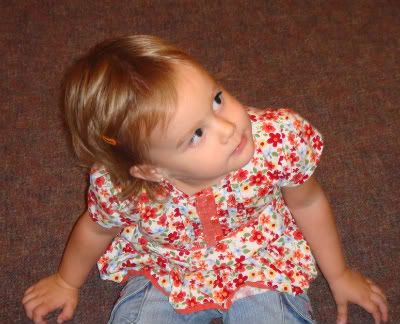 Who would have ever thought we would be acquiring a stack of books that address the issues of grieving children?!!?? But the time has come for us to deal specifically with Jessie's loss of a brother. We are being more proactive now about getting answers to some of our questions…How does a 2 year old deal with the loss of an older sibling? How does a little girl process the ongoing tears and deep emotions of her parents? How does one support a toddler in loss? Are their behavioral implications for a wee one?
I've started perusing some of these books and I can't say I have gained significant insight as of yet, but what I discovered to be most fascinating is that Jessie's grief, the real deal, will likely hit her in adolescence.
When everyone else has either moved on or is several steps into the journey of loss, Jessie's mourning will probably commence. The reality of having to live her entire life without her brother and the numerous implications of that loss are expected to emerge at a time that is already so challenging for young people. Adolescence is hard enough without having to deal with the death of your brother that occurred when you were a baby.
I have no idea when, where, or how Jessie's grief over the loss of her beloved bro' will hit, but I pray she will be surrounded by friends and mentors who will graciously walk the journey with her.
Dear Father, please hold my sweet Jessie Girl closely to Your heart. Protect her. Guide her. Uphold her. And let her know the richness of Your love, particularly through the love of others. May she too, grow to be a blessing!