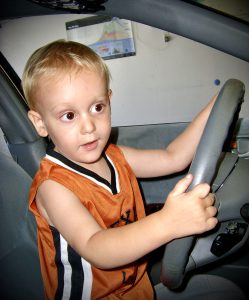 We've reached sixteen years. Sixteen. Years. Sixteen years of grief over the loss of my Jud Bud. S-I-X-TEEN.
My grief is now old enough to get a driver's license. It's aged enough to have gone through puberty. And it's mature enough to be exercising more independence. My grief is sixteen years old.
But my boy never got to be sixteen. Or 13. Or 10. Or even five. He never got his driver's license. Never went through puberty. And never got to seek independence.
Interestingly, my grief is actually like a teenager in my life. I know it well. I've lived with it for many years; but it can throw me off guard too. It keeps growing and changing, but the general gist of it's character has been revealed. It grips my heart in every way. But it has a mind of its own—I can't control it, even though I unwittingly still try. It is, after all, sixteen years old.
Sixteen.
Sixteen is a lot of years to grieve. To miss. To long. To wonder. To ache. To yearn. To have a pain that still shapes most of my thoughts, my breaths, my life, but is unseen by others much of the time. The pain of losing my child is still very much alive at 16 years. And will be at 20 years. And 30 years. And even 40 years, should I survive that long.
But we all know pain. To miss. To long. To wonder. To ache. To yearn. These are experiences of the human condition that impact every heart. We all want something more. Something sure. That which is whole. Real. Pure. Beautiful. Good. Right. True. And free of pain.
Jud has that.
Jud has that and he's had that for these sixteen years…a life with the One who came near to suffer with us and ultimately for us. The One who is sure. Whole. Real. Pure. Beautiful. Good. Right. True. …and Jud has that for eternity.
Someday, after these sixteen years have multiplied, I will have that too.
Will you?