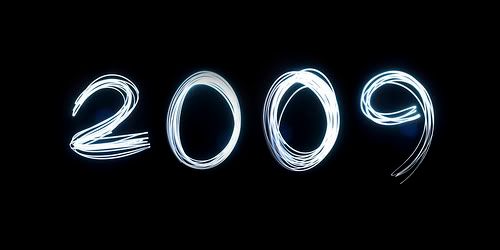 As I reflect on 2009 I am incredibly grateful.
I remember talking with some friends at the end of 2008 and mentioning how I had much to look forward to in 2009 which was a welcome gift on the heels of 2007 and 2008, wrought with suffering and sorrow. In fact, I took the time to write out all the things I had to anticipate (which I've never done before) to serve as an encouragement. And even though my heart ached throughout the year (and always will), there is something to be said about exciting, hopeful, and blessed experiences that inform the pain and even give insight into how God might choose to use our journey.
As I compiled my list of highlights there were far too many to include here, so instead, I am sharing a few of my "greatests" from 2009. They are in no particular order.
Greatest Blessing… On January 1, 2009 I signed a contract for Judson's story to be published. It was a very long, challenging journey to get the book to print, but it is without question the greatest blessing of the year to now hold Eyes that See in my hand. Thank you to all who have supported this project by already purchasing a pre-release copy through Jud's website. Judson's Legacy has grown in ways we never imagined in 2009 and we look forward to the full-release of the book in 2010!
Greatest Event… July 26, 2009 was the most anticipated day of the year as our entire family had the honor of standing in support and celebration of Sarah and Dean's life-long commitment to one another. It was exciting to see God's divine purposes in marriage commence with two people we love and respect so much. Thank you, Bobars, for allowing all of us, including Judson, to be part of your special day!
Greatest Adventure… England! Our first time to the eastern hemisphere was a fabulous experience as we were invited to join friends on the other side of the world to make a difference in the lives of future children. Not to mention, Drake and I soaked up every minute in the UK, especially enjoying the sites in London and York. It was an incredible trip and we are so thankful to Mel Moon, Nicky & Roger Howard, and the anonymous members of our church family who paid for our plane tickets.
Greatest Opportunity… I was honored to be given several opportunities to speak this year and publicly share Judson's story, but it was at a church in Whittier back in February that I experienced the spirit of God especially present and moving. I was humbled by the opportunity to articulate God's grace and truth in my own life as he was clearly moving to touch others with that same grace and truth. What an amazing opportunity to see God pour out his Spirit in life-changing ways!
Greatest Insight… It was a huge epiphany for me when I started to realize that pain is not the enemy of joy, that the fullness of earthly life actually occurs in the co-mingling of the two and that I become more whole as I learn to embrace both joy and pain, simultaneously.
Greatest Gift… My parents stayed on Balboa Island during the month of September this year and I am struck by what a wonderful gift it was to live in day-to-day community with them, to share life together in the regular rhythms. Whether it was popping-in for a moment, spending the day together doing nothing, or planned outings, the nearness of their company was sweet.
Greatest Moment… One day as I was standing outside our home in the summer sun, delighting in the blue-sky and gentle wind, I noticed a yellow and blue butterfly fluttering nearby. I watched it for awhile as it danced in the sky circling the area where I stood. I felt strangely compelled to hold out my hand as an invitation. Lo and behold, the creature with painted-wings landed right on my finger – taking my breath away. It was an unexpected moment that felt like a brush with the sacred.
Greatest Encouragement… I can think of no greater encouragement than to hear how the depths of my own sorrow have somehow yielded fruit in the life of another. This is the amazing story of the Gospel…that out of darkness God brings light; that which is horrid can be redeemed by the Creator for good. Thank you to all who have engaged our story and encouraged us by sharing how Jud has touched your life.
Greatest Joy… My heart swells with every thought of my Jessie-Girl. To have the privilege of watching her grow is pure bliss. Whether it be sipping tea together at Starbucks, watching her dance, listening to her sing, reading together, or simply snuggling, I cannot begin to describe the joy she brings to my life. It was especially a gift this year to see her developing a character of compassion and sensitivity to the hurts of others. Jessie is my greatest joy!
Greatest Friendship… Drake continues to be the greatest friend I could ever imagine. He understands me. He accepts me. He encourages me. He puts up with me. He supports me. He forgives me. He sacrifices for me. He feels with me. And what stands out most this year is that he has, more than ever, given me the space to struggle with life without expectation for more from me. Drake's friendship offers me freedom to learn and grow, however "messy" I may be. I love him dearly and want to grow to be that kind of friend for him too!
Greatest Hope… To know that this fractured existence is not the end fills my heart with true hope. I think about heaven and living in the presence of my Savior every single day; all the beauty and glory of this life captured in eternity but unhindered by any pain, sorrow, or heartache. Everything else pales in comparison to this hope!
God graciously upheld us in 2009 and I submit and surrender my heart for whatever He may choose to do in 2010!