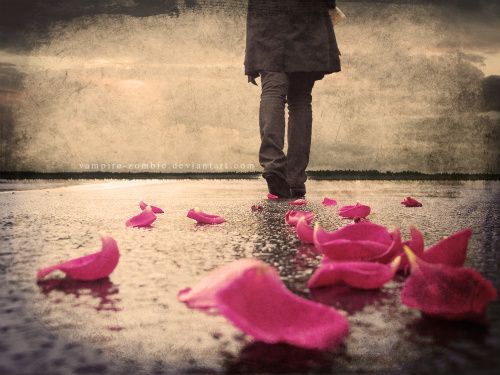 Reader Question from Anonymous: Is there a point when we need to say "goodbye for now" to our beloved children who have gone on before us? 
I found this to be an interesting question because the very nature of losing a child requires one to say "goodbye for now."  It is not an option that any parent is given, but rather a reality that is thrust upon us.
Since that is assumed, if I were to read between the lines of this question, I imagine it implies whether one needs to stop engaging the depths of their child's memory, let go of them mentally as part of the family, and/or at some point no longer feel grief.
I have two different responses to this question: one for the grieving parent and one for the on-looker to parental grief.
To the mom or dad who has lost a child…
As a grieving parent, I am so familiar with the internal and external pressures of grief. There are lingering questions: Is my grief healthy?  Am I holding on too tightly?  Am I ignoring my emotions?  Are my feelings valid?  So we are left wondering, in the wake of our devastating loss, whether we are "doing it right."  We also quickly realize when we interact with other parents who have experienced the loss of a child that each circumstance surrounding the loss is different and every one of us handles our loss very differently.  So how do we determine what is healthy?
From counseling, reading, and grief groups, I have gained a few important insights into healthy grief.   When our child first dies, grief is the overarching, almost all-consuming experience of our lives—this is to be expected!  Although the sorrow is ever-present, healthy grief allows us, slowly over time, to become more adept at living with it; we gradually begin to find the space to engage more and more things as it also becomes easier and easier to experience joy.  Grief becomes integrated into our lives, a part of it, rather than the substance of it; it's not that we no longer engage our child's memory, or that we must mentally deny their presence in our lives, or that we will no longer feel the heartache, it's that we can do all those things while living fully.
Healthy grief puts us on a trajectory, with expected ups and downs, where life encompasses our grief more and more, rather than grief encompassing our life.
Unhealthy grief begins to overtake us in such a way that we get stuck—there is no movement—our inability to function or engage people becomes the predominant way of life.  This can lead to substance abuse or other unhealthy methods to try and numb the pain.  On the flipside, denial is also unhealthy; to ignore the loss or existence of our deceased child can be emotionally destructive, causing us to shut down our sensitivities to protect us from the pain.
The speed at which we grow in our grief differs with every parent, impacted by so many things including the circumstances surrounding the loss.  I am always turned off when I hear people put any type of timeline to grief because the truth is we are facing a lifelong journey of living without our child and the intensity looks different for each person.  Interestingly, this can be cause for cancerous comparison.  I've seen grieving parents make judgments about their own grief based on another parents' grief journey—with detrimental results.  We cannot and should not compare.  We need to give each person in this undesirable club the space to work out their loss in their own way, in their own time.  We need not be threatened by grief that looks different than our own.  Grief is like a fingerprint; no matter how similar our journey of loss may be to that of another, our journey of grief is absolutely unique and we must embrace the distinctiveness.
Moreover, for some, our loss may prove to drive new passions.  This is not unhealthy or a result of an inability to let go, but rather one of the beautiful, redemptive aspects of losing someone we deeply love, where good can flow from intense pain.  Grieving parents may be given a new purpose or mission in life that stems from the death of their child and leads to huge strides that make a difference for others.  Tapping into their grief and sorrow may very well be the catalyst for great change!
All that to say, I don't believe healthy grief ever requires us to say "goodbye for now" to our beloved child—to stop engaging the depths of their memory, to let go of them mentally, or at some point to no longer feel grief—but the choices of every parent will be different.  In the words of Henri Nouwen, "Remembering the dead is choosing their ongoing companionship…it means letting their spirits inspire us in our daily lives."
To the on-looker of parental grief…
If this question is being asked as a recommendation that someone who has lost a child needs to "say goodbye for now," then my honest answer would be to suggest the question may reflect more about the asker than it does the grieving parent.
People are uncomfortable with grief.  It is messy.  It is ugly.  It is painful to watch.  It reminds us of our powerlessness.  It triggers fears.  It is unpleasant, unnerving, and can be awkward.  Therefore, it would be easier for the on-looker, if grieving parents would mentally say, "goodbye for now," so people wouldn't have to deal with the enduring messiness of loss.
"You need to let go!" is probably one of the most painful comments someone can make to me.  In one fell swoop, they have made a judgment about the health of my grief while completely devaluing my efforts to remember my son.  I am blown away by the audacity of these uninvited comments from uniformed critics, but it still suffocates those broken parts of me that need the space to breathe.
Every grieving parent is well aware of the social tensions that suddenly exist after losing their child; it is another one of the challenges faced in the wake of our loss.  The cultural pressures to move-on, or deny, or isolate our feelings are tremendous.  One of the greatest gifts we can be given is the freedom to openly engage our pain for the long-haul, for our unending sorrow to be validated, even if not understood, rather than being pushed to say "goodbye for now."
_____
It is admittedly difficult to answer a question like this without knowing the asker and their intent, but I hope and pray my response is seasoned with grace and truth.  Whether you are a grieving parent or an on-looker to parental grief, how would you answer this question?