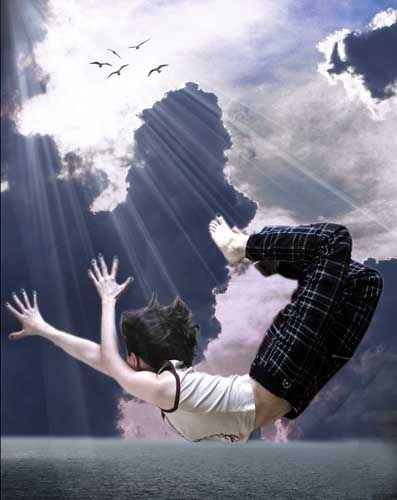 I have never been a very anxious person. I remember many years ago a friend who works in health care mentioned that most people are either prone to anxiety or depression. Of course some struggle with both and some neither, but most tend one direction or the other. Whether or not her statement is accurate, her assertion resonated with my own life; I have long been prone to depression, my heart easily apt to get discouraged, but have had little propensity toward fear or worry.
Depression continues to lurk at my door, but recently I have found anxiety knocking loudly too. Fears have been running rampant in my mind: fears for Jessie, anxiety about our future, worry over our finances, apprehension over Judson's book, concerns for Drake, and the list could go on and on. I feel freshly vulnerable and afraid…anxious like I have never experienced before.
"Cast all your anxiety on him because he cares for you." – 1 Peter 5:7
I have had to newly engage this verse in Scripture that calls me to release all my cares to the Lord. And as I meditate on this lofty call to let go of my fears, it is not the directive given in the first half of the verse that stands out to me, but rather, the reason provided for such.
Why am I called to cast all my anxiety on God? Because he cares for me. In fact, God's love is the catalyst that enables me to fling myself into his arms, leaving every worry behind; banking on my Father's care is foundational to being free of fear.
So what has lead to my experiences of anxiety lately?
When my heart begins to question his divine love, fears ensue. I can release my crushing burdens far more easily when I am resting in the Lord's complete care for me, when I am confident he is lovingly upholding me. But when uncertainty arises, so does the worry.
Sadly, I sense recent cracks and fissures in the foundation of my trust in God's love for me. My unrest has stemmed from murmuring, unwelcomed voices creeping into my heart telling me that God is not concerned about me, that I have been forgotten by him. Of course, my mind knows otherwise, but my heart is struggling to find the comfort that comes from digesting God's love and knowing that he is intimately involved in the details of my life…that he cares deeply for me. Past and current hurts leave me struggling to feel my Father's care.
Oh heart of mine, do not forget God's tender love, you need not doubt his care. Even in the throes of hardship and moments when you feel unheard by him, let his truth and grace pour over you, remembering all he has done to uphold you in the darkness and shower you with love. Cast your cares upon him!