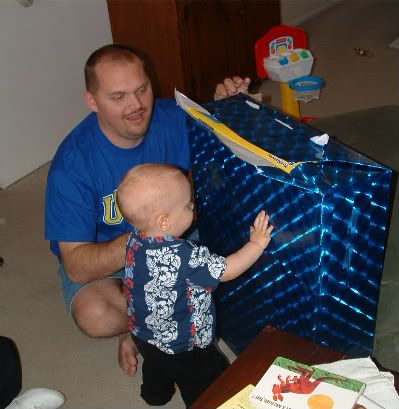 Dear Judson,
Happy Fourth Birthday!
I'd love to take you out for coffee today. We could go to Peet's. Instead of sharing my drink with you, I'd get you your own. And it would be a nice, sweet, Happy Birthday hot cocoa. By the end, I'm sure you'd have chocolate all over your mouth-you are, after all, my son.
After that, I'd take you to the fountain or the bookstore, or even to look at toys. It's your birthday, so I'd probably get you a new car or train. You could have picked it out yourself!
This isn't the first and it won't be my last wish that doesn't come true concerning you.
But that's just the beginning-there's a whole world of things I'll never see. I'll never know what you would start playing with if your Thomas trains got old. I'll never find out whether you'll like the second Cars movie better than the first. I'll never know whether you'd have played a musical instrument or what sport you would like best. I won't see you and Jessie carry on a full conversation this side of eternity.
I'm bracing myself for a lifetime of this.
If being a father is one part love it's also two parts hope. My hope was propelled by the promises of God and nourished by so many prayers for you. I looked forward with great anticipation of what you were becoming, wondering what might be in store for an articulate and kind-hearted boy like you!
If hope deferred makes the heart grow sick (Pr. 13:12), what am I to do with hope destroyed? I don't know; the wound goes very deep. But today I'll be content to hurt and remember you, my precious boy!
And I'll wait with hope in the One who will soon make everything new-and will rejoice at our reunion. What a glad day that will be!
With all my love,
Daddy