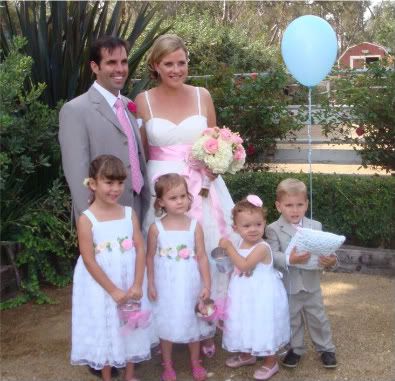 Jessie had such a fabulous time as one of the flower girls for Uncle Dean and Auntie Sarah's wedding. She walked down the isle beautifully, dropping rose petals along the way. The classic moment came when she reached the end of the isle, having dropped her last petals and declared, "Mama! Mama!" while looking around for me, "I ran out of petals! I need more rose petals!"
When the ceremony was over, Jessie spontaneously began to dance back down the isle, having a jolly ol' time, which turned out to be a foreshadowing for the rest of the evening.
Jessie could not wait to tear up the dance floor—if the music was playing, she was gettin' her groove on.
Most the day Jessie was grinning from ear to ear, and as the evening ended, I had someone come up to me and suggest, "You should rent her out to be a flower girl at weddings. She was awesome!"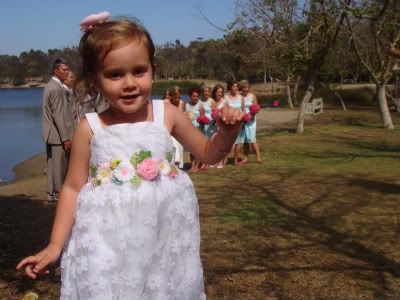 Gearin' up for all the festivities!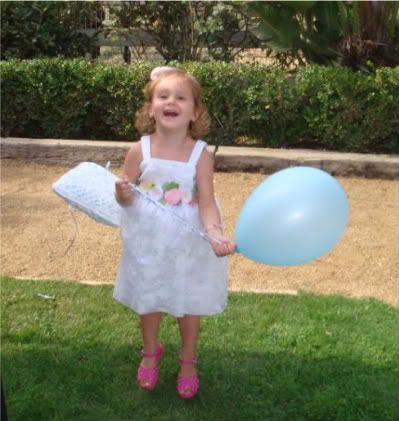 Holding the balloon that is in honor of Judson.

Taking a moment to pose with mom.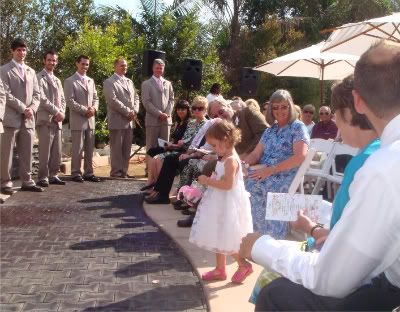 Her big moment dropping rose petals down the isle!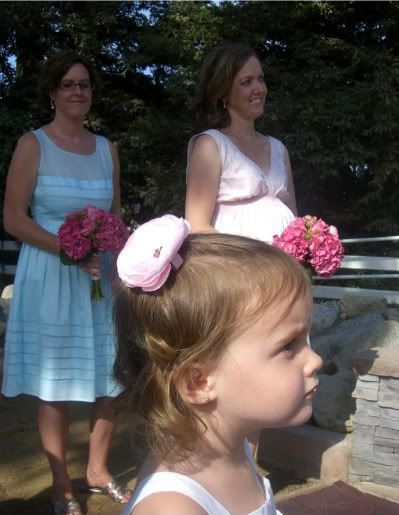 Mom looking on, so proud of her little flower girl!
Our little Dancing Queen!

The dancing queen is all tuckered out after a long day of partying!
The next morning when I went to get Jessie out of bed I asked, "Did you have fun as a flower girl yesterday?"
Without hesitation she replied, "Uh huh! Can we do it again today?!!"