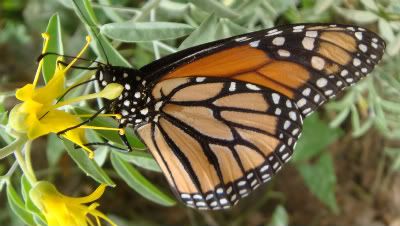 Jessie and I have been frequenting the local Butterfly House at the Environmental Nature Center in our city. I find myself mesmerized by these little creatures. It is hard to believe they were once creepy crawly caterpillars, yet now they flutter effortlessly through the sky with grace and serenity. Their delicate, colorful wings allowing them to silently soar through the air like confetti floating in the wind.
Since ancient times, the butterfly has been considered a symbol of the soul, so it is no surprise that in my heartache I've discovered this concentrated home of flitting beauty soothes my troubled spirit. I am captivated by their exquisiteness as they dance in the breeze, imagining my life as carefree as they appear to be.
Yet, even butterflies have scars.
I took many photos of these fragile organisms today, and as I scanned my pictures this evening, I discovered that one of the butterflies was missing parts of his wing. I would have never known, seeing as it flew and functioned like all the other butterflies, but with a closer view, it was markedly disfigured.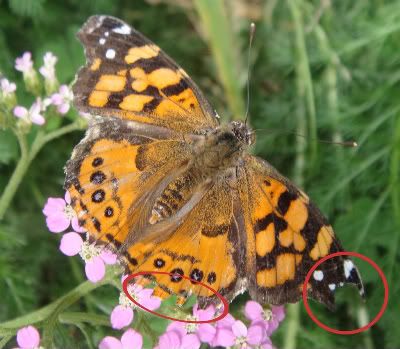 I felt solidarity with this painted "American Lady".
I am profoundly marred by the loss of my sweet Judson, but the wounds of this butterfly give me hope that I, too, will fly again someday, soaring with grace and peace despite being deeply scarred.