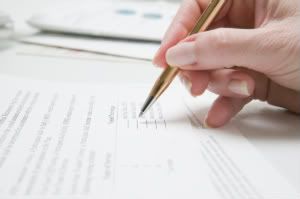 I was filling out a form today that asked, "Do you have children?  If so, how many and what are their ages?"
I froze.  "What do I write?" I thought.
This is the first time since Jud died that I have had to fill out any kind of document that has asked this type of question.  Fortunately, this form was for our church, and all the readers of the form know our situation, but it made me realize there will be many more forms like this in the future.
How do I navigate these questions?
Jud's existence will probably rarely be pertinent to the actual purpose of the inquiry, whether it be planning for childcare, preparation for events, etc., but not including him would feel unbefitting to me.  After all, the question is, "How many children do I have?"
The fact is that I have TWO children.
And upon answering the question about how many kids, then I am faced with another dilemma…how do I answer the question about Jud's age?  I figure I have a couple options: I can say "deceased," or "forever 2 1/2," or "2 1/2 years on earth & 9 months in heaven," or list his date of death along with his birthdate.
Whatever the case, I remain determined to ensure Jud is included one way or another.
Though the outcome may lead to awkwardness for the reader or unsolicited sympathy, I will not deny my son, even on the simplest of forms.  My first allegiance, with these types of questions, is to my sweet Judson.